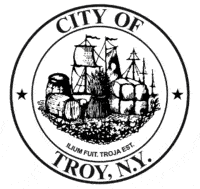 Troy Small Business Grant Program
In response to the Coronavirus Pandemic (COVID 19), the U.S. Department of Housing and Urban Development (HUD) has allocated money to the City of Troy in CDBG-COVD 19 funding round 3 (Community Development Block Grant). These allocations are authorized by the Coronavirus Aid, Relief, and Economic Security Act (CARES ACT), Public Law 116-136, and will be used, in part, to establish a $300,000 Small Business Assistance Retention Grant program.
The Community Loan Fund will be accepting application starting March 22, 2021 and the deadline to submit a completed application will be April 22, 2021. These funds are to be used for preventing , preparing for and in response to the Coronavirus Pandemic and will be reimbursable for anything COVID 19 related dated March 17, 2020 forward under the categories listed below.
Grants of up to $10,000.00 will be awarded for the following categories:
Maximum allowance to be used for Business equipment/Furniture to adjust to NYS COVID 19
Mandates and Regulations.
Maximum allowance to be used to replace or upgrade Air Handling Systems to HEPA filtration & new
Anti- Viral Technologies and antibacterial cleansing stations, personal protective equipment
Maximum allowance for Unpaid rent/Mortgages, Utilities, Insurance (up to 3 months reimbursement) and
Technology upgrades, contactless purchasing, online ordering services
Reimbursement for up to 2 weeks of perishable goods
Maximum allowance for Job Retention of existing or Job Creation of New jobs to low/mod income City of Troy Residents. (Must not have already applied and received SBA Payroll Protection Program)
All proof of purchases must be verified before reimbursement. To be eligible, applicants must be a sales-tax-generating for-profit business, with no more than 20 employees and located within the City of Troy. The business must also show that its revenue has decreased by at least 25 percent due to COVID-19 and how the current COVID-19 economic conditions make the grant request necessary to support the ongoing operations of the business. All new applications will be given priority over businesses that have already applied and was awarded prior CDBG CV-19 funds.
To support businesses, Troy is awarding $300,000 in grants to help cover payroll, rent/mortgage, utilities or other expenses related to COVID (PPE, online ordering services, modifications to physical space). The application will be open March 22 – April 22. The application deadline is April 22 at 5:00pm. Grants will be awarded in amounts ranging from $2,500 to $10,000.
Who is eligible?
To be eligible, applicants must own business in the City of Troy, have 20 employees or less, and suffered a revenue loss of at least 25% due to COVID-19.
How do I apply?
To be considered, applicants must submit the application below along with the following documentation:
Drivers license
2020 Balance Sheet
2020 Profit & Loss Statement
Most current taxes (2019 acceptable)
Documentation should be uploaded electronically with application. Applications will not be reviewed until all documentation is submitted.
Applicants may also apply by submitting completed hard copy application found here, along with copies of required documentation. Hard copy applications can be mailed or delivered to:
Community Loan Fund of the Capital Region
255 Orange Street, Suite 103
Albany, NY 12210
Or you may email applications and attachments to:
troygrant@mycommunityloanfund.org
For questions, please call Rose Bordett at (518) 436-8586 X 809 or email rose@mycommunityloanfund.org