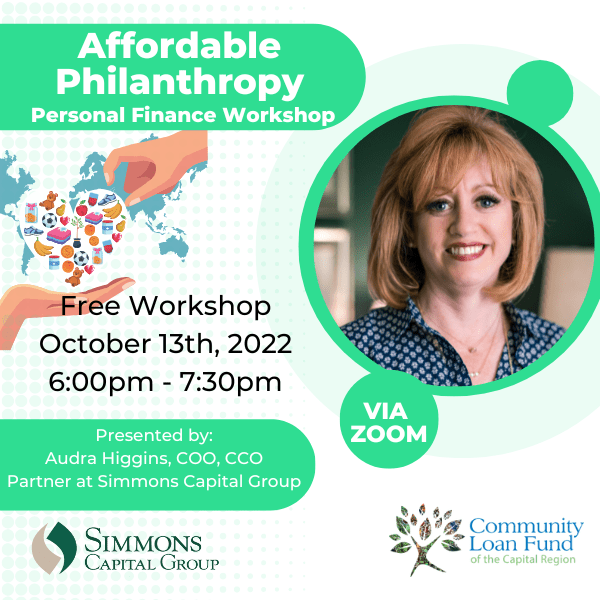 Affordable Philanthropy
Are you interested in supporting organizations that positively impact your community? Not quite sure where to start? Join this free workshop to explore your options for charitable giving. You will learn the key foundations of philanthropic giving and the best ways to coordinate your financial donations with your budget and your social values.   
Further FREE material available on Edupreneur after registration here:
Join us for more Business Basics Workshops throughout the year.
Audra Higgins- COO & CCO Simmons Capital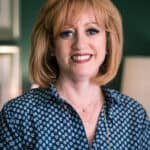 As a true "type A", Audra loves to set goals, plan, and create! After years of working creatively to design interior spaces, the second half of her career has allowed her to leverage her education in management and finance to focus her creative energy and skills to sourcing solutions and bring simplicity, and financial organization to clients of the firm. Having grown-up locally, Audra still lives in Saratoga Springs with her husband, Tim, and their yellow lab, "Hurricane Higgins."
Inspired by her partner Don, Audra is working to expand her credentials in philanthropy, as well as her engagement with charitable organizations in our region. She currently serves on two local charitable boards and actively volunteers as opportunities present.
She loves the outdoors and the ocean, which inspires her to one-day find a little place in Newport, Rhode Island…even if she won't likely ever really retire! For now, she will continue to cook, garden, and renovate in Saratoga, while she enjoys networking to expand the outreach of Simmons Capital Group.
Credentials: Enrolled in the Certified Life Underwriter (CLU) and Chartered Financial Consultant (CFC) programs; Licensed NYS Life, Health, and Long-Term Care/NYS Partnership Certified; Bachelor of Science in management/finance