Community Loan Fund – Workshops
Your job is to run a business or nonprofit. Our job is to help you do it better. Our workshops are designed to help you develop new skills and habits. All workshops are free. Click on the event to register.
22 March 2023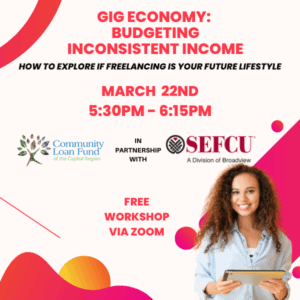 Have you thought about your creative talents and a need to find a primary source of ...
View Details
No event found!