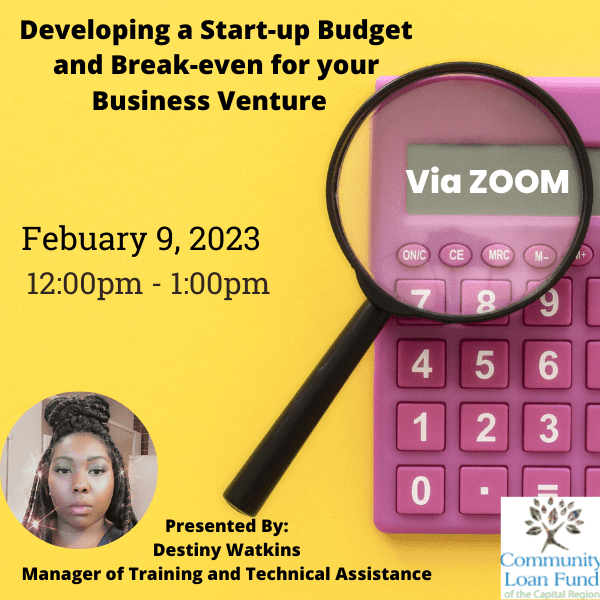 Developing a Start-Up Budget and Breakeven For Your Business Venture
When you are just getting your business started, it's critical to develop a complete budget. Assembling that budget, which takes into account overhead, operating expenses, and other costs will help you find your break-even point, and determine your next steps. In this workshop, Destiny Watkins will walk you through all the aspects of a business budget and help you look navigate your next steps.
Further FREE material available on Edupreneur after registration here:
Destiny Watkins is the Manager of Training and Technical Assistance. She began her career at the Loan Fund as an intern from the College of Saint Rose. Upon the completion of her internship, Watkins was hired to serve as the Training and Technical Assistance Associate. After two years of designing and leading workshops, she was promoted to Community Development Lending Officer. During her time on the Lending Team, Watkins helped dozens of small businesses successfully get financing. She also coordinates the Emerging Investors Network program. In 2022, Watkins was hired to lead the Training and Technical Assistance Program.