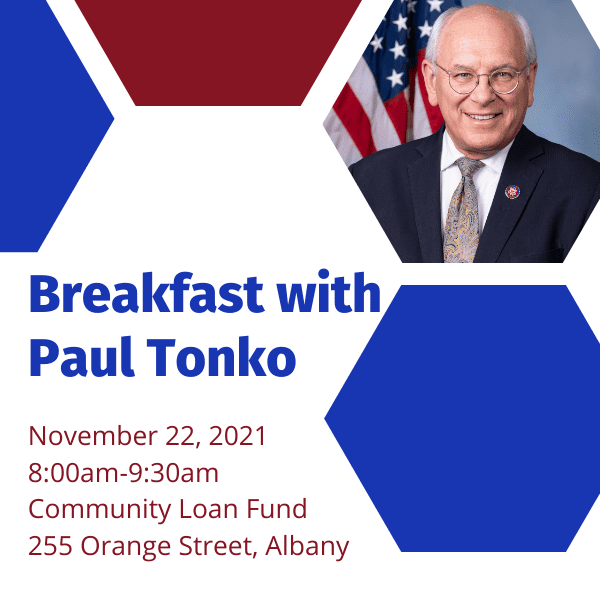 Business Breakfast with Congressman Paul Tonko
Each year, the Community Loan Fund hosts a breakfast with Congressman Paul Tonko. The breakfast discussion focuses on issues affecting small businesses and legislation. This year, we will talk about the American Rescue Plan, SBA funding, unemployment, affordable childcare, and other issues critical to economic growth.
Please note, we are observing COVID safety protocols. You must provide proof of vaccination to attend this event. Attendees must also wear masks unless eating or drinking. We encourage social distancing. We take these measures to promote your safety and the safety of our clients.