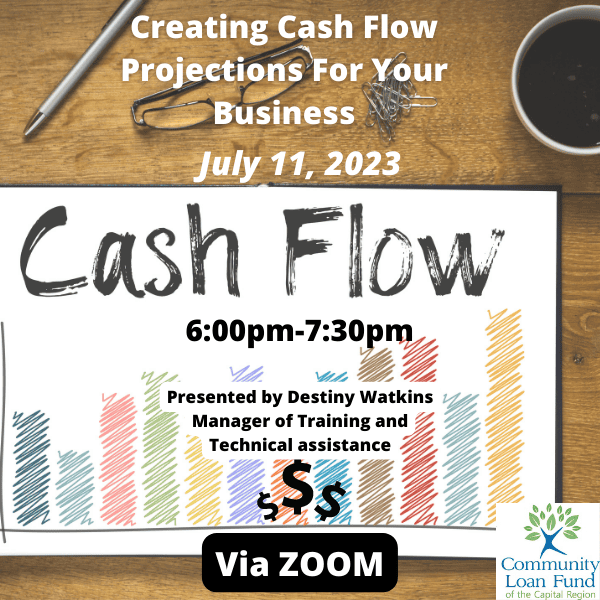 Creating Cash Flow Projections
Cash flow is a critical part of running a small business. Tracking your financials as you operate is great, but are you able to anticipate upcoming expenses and sales? Creating cash flow projections can help you answer these three main questions that business owners should ask themselves. Are you making a profit? How much revenue is coming in? How much are you spending on operations? In this workshop, Destiny will go over how to calculate your cash flow and create projections so you can stay on top of your small business finances.
Further FREE material available on Edupreneur after registration here:
Destiny Watkins is the Manager of Training and Technical Assistance. She began her career at the Loan Fund as an intern from the College of Saint Rose. Upon the completion of her internship, Watkins was hired to serve as the Training and Technical Assistance Associate. After two years of designing and leading workshops, she was promoted to Community Development Lending Officer. During her time on the Lending Team, Watkins helped dozens of small businesses successfully get financing. She also coordinates the Emerging Investors Network program. In 2022, Watkins was hired to lead the Training and Technical Assistance Program.