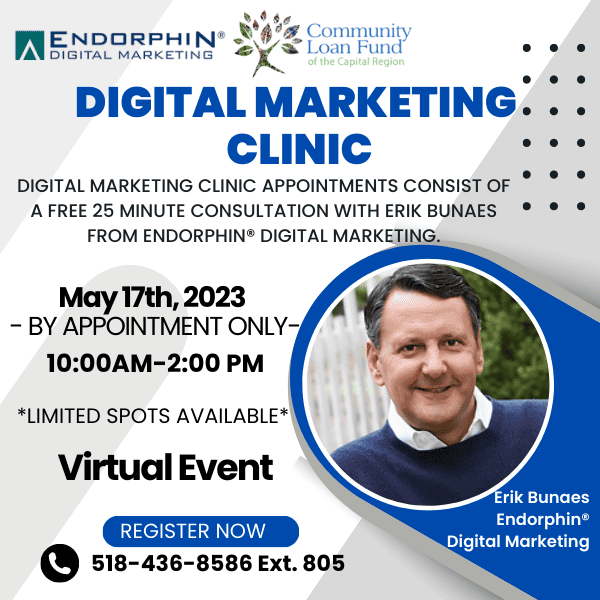 Digital Marketing Consultation Clinic- Virtual Event
Have some questions about starting a business or improving your marketing? Request a Free Marketing Strategy Consultation at any time. A fresh, objective view of your marketing strategy can help highlight new customer segments, new products/services or different ways to capture additional market share for any business.
Using a refined, targeted 5-Step process, we can identify ways to increase your digital footprint, increase visibility, drive new customer acquisition and help you maintain repeat business from existing customers. Wherever your organization may be in this process currently, we can help improve your marketing process and turn your business into an e-business sales machine.
Further FREE material available on Edupreneur after registration here:
To register call 518-436-8586 EXT 805
Erik Bunaes- President & CEO of Endorphin Digital Marketing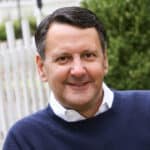 Erik is a corporate-trained business consultant and recognized expert in email and digital marketing. With 3+ decades of experience in financial services, management consulting and start-ups, he has provided strategic and digital marketing to clients nationwide, especially with professional services/IT, distributors, contractors and non-profits. As a professional speaker, he has taught 300+ classes on digital marketing.
Erik earned a B.A. in English from St. Lawrence University, Canton, NY and an M.B.A. from the Leeds School of Business, University of Colorado, Boulder, CO.