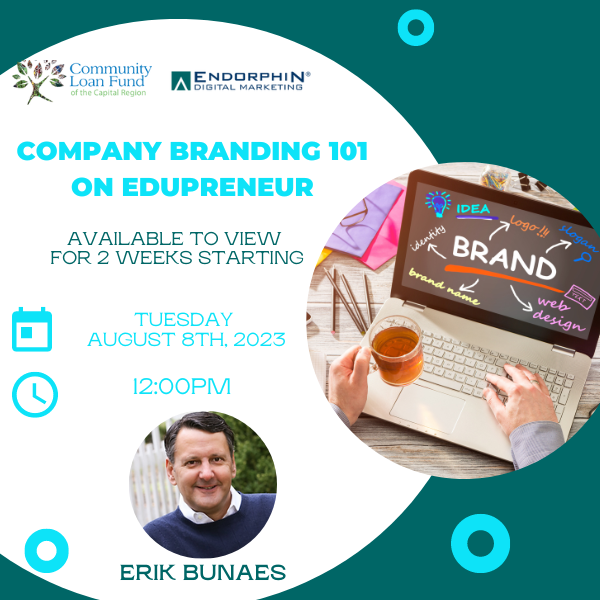 Company Branding 101
With so many companies and competitors already out there, building a business, and getting customers to know and remember you, is always a challenge. One way to build your business is to build a memorable, distinctive brand. But the question is, how do we go about doing this?
Branding an organization is certainly an art, but there is definitely a process and some clear steps to take to building a unique brand that will help enhance your reputation and increase company name recognition. In this 60-minute session, we will walk you through a process to help you create a new brand (whether this is the first time or you want to rebrand what you have) and show you some helpful tools and resources to make this as easy as possible.
Link and  code needed
https://mclf.thoughtindustries.com/company-branding-101-summer-2023-learn-as-you-go-workshop?preview=
Registration Code
b36c78b1-20e9-48d8-b9e5-428074fc5c0c
Erik Bunaes- President & CEO of Endorphin Digital Marketing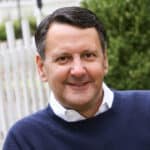 Erik is a corporate-trained business consultant and recognized expert in email and digital marketing. With 3+ decades of experience in financial services, management consulting and start-ups, he has provided strategic and digital marketing to clients nationwide, especially with professional services/IT, distributors, contractors and non-profits. As a professional speaker, he has taught 300+ classes on digital marketing.
Erik earned a B.A. in English from St. Lawrence University, Canton, NY and an M.B.A. from the Leeds School of Business, University of Colorado, Boulder, CO.