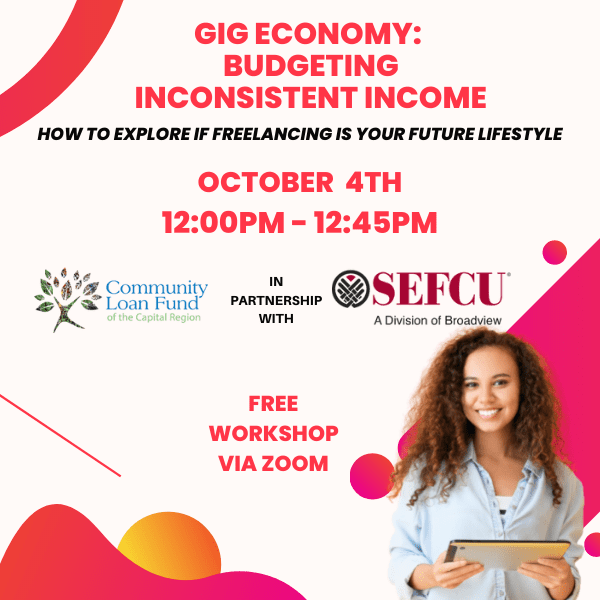 Gig Economy: Budgeting Inconsistent Income
Have you thought about your creative talents and need to find a primary source of income or generate more income? Learn about ways to capture your talent, quantify your hourly value, costs to consider, and other pivotal questions. Explore how to create clarity in scope of work that you venture to do, building a portfolio of references, and financial variables to consider. It's a strategy, but is it for you? Join the conversation!
Further FREE material available on Edupreneur after registration here:
Join us for more Business Basics Workshops throughout the year.

                 https://www.sefcu.com/financial-education