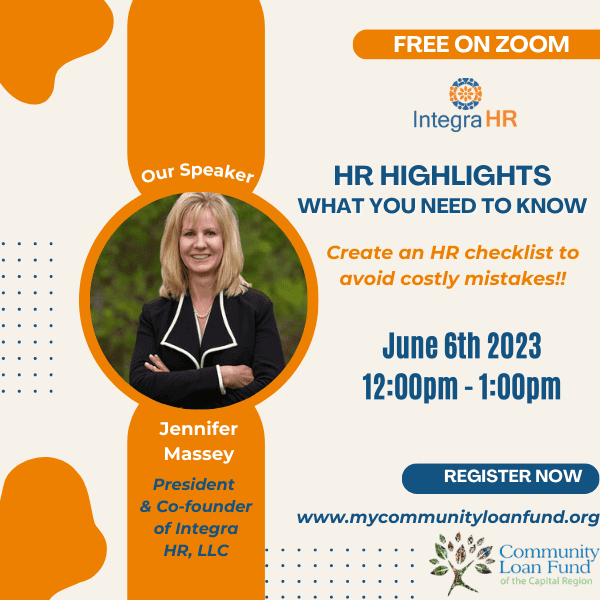 HR Highlights- What Your Need To Know
Join us for a 60 minute presentation on what you need to know about Human Resources (HR) in 2023.  Avoid costly mistakes by putting key things in place and knowing what you need to do to protect your business.  We will also discuss other resources and referral sources that can help you through the process.  You will walk away with insights and a checklist to get you moving in the right direction!
Presenter bio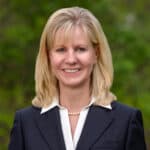 Jennifer Massey is the President and Co-Founder of Integra HR, LLC located in Rensselaer, NY. After almost 28 years in leadership and executive roles, in a variety of industries across non-profit and for-profit sectors, Jennifer founded Integra HR. Why? Because she knows leaders do not start or join companies to understand the complexities of HR. Integra takes on the HR complexities, so leaders can focus on their core business. Jennifer's passion is working with clients to avoid costly HR mistakes, maximizing ROI in solid HR practices, and embracing "Aha" moments. Early in her career Jennifer built HR functions where HR did not exist. Throughout her career she has achieved valuable expertise in HR, training, cultural and organizational transformation, compliance, risk management, operations, and program development. Jennifer received her Business Management degree with a concentration in psychology from the Rochester Institute of Technology. She is passionate about learning, holds multiple HR certifications, is a certified Employee Assistance Coaching Specialist and also certified in Mental Health First Aid.