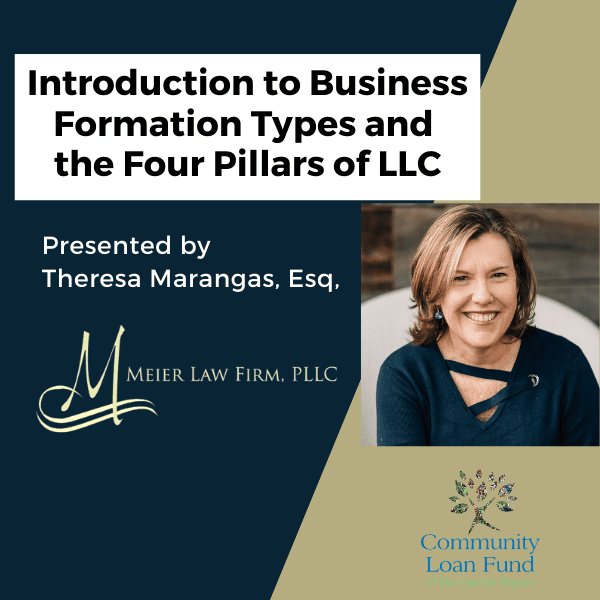 Introduction to Business Formation Types and the Four Pillars of LLC
Business formation is a necessary step when starting a small business. Learn more about these formation types and which one is best suited for your enterprise. LLCs or Limited Liability Companies are the most popular type of business formation. Learn more about how to set up an LLC properly, and what elements you must address to protect yourself and your business.
Presented by Theresa Marangas, Esq., Meier Law Firm
Theresa B. Marangas is an attorney who addresses the needs of her clients with compassion and integrity. The role of outside general counsel for minority and women owned businesses and Homeowner's Associations has created opportunities for Ms. Marangas to handle a variety of business formation, dissolution and succession matters, along with employment related issues. Her current role with a boutique woman owned law firm focusing on estate planning, estate administration and business law allows her to embrace the firm's motto of "counsel without judgment" to meet her client's individual needs in a welcoming atmosphere. Ms. Marangas has promoted diversity in the law throughout her career and has partnered with the Albany County Bar Association to promote mentoring of law students through the diversity internship program.