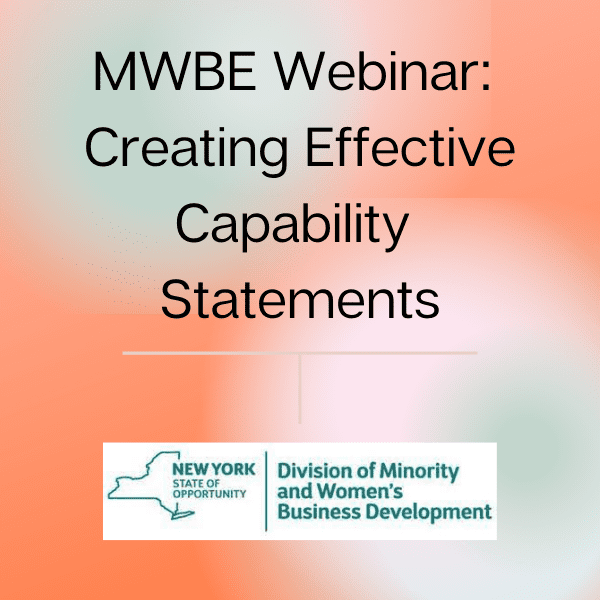 MWBE Webinar: Creating Effective Capability Statements
A capability statement is a brief marketing document that highlights a firm's primary services and/or products to its target agency. They are essential for bidding on state contracts. Join us to learn more capability statements and other marketing tips. There will be a Q&A session following the presentation.
Presented by the New York State Division of Minority and Women's Business Development.