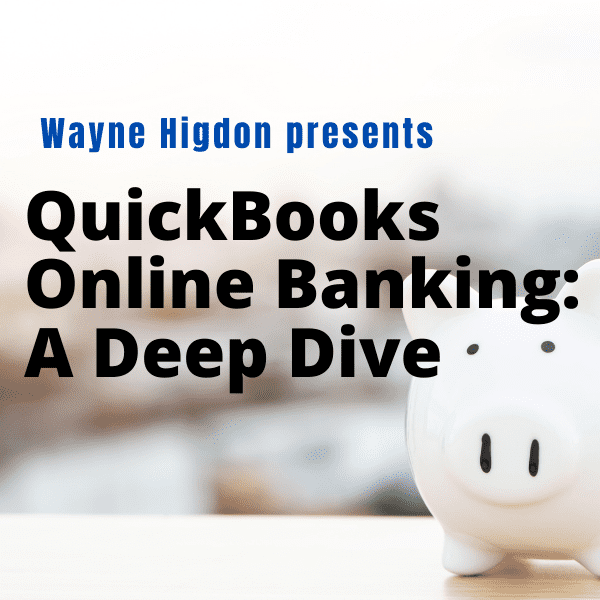 QuickBooks Online: Banking – A Deep Dive
Learn all about how QuickBooks online banking can help you streamline your bank reconciliations in this helpful workshop. Not so long ago, reconciling your accounts required hours of tedious data entry. Now, you can eliminate all the hard work by linking your bank and credit card accounts directly to QuickBooks online accounting software.
You'll immediately notice the impact of bank feeds on your business. Not only will you save vast amounts of time, you can be confident your data is accurate and up-to-date, all the time.
All your transactions are downloaded automatically, so you don't have to enter any data by hand at all. Once you've initially set up categories for your data, QuickBooks learns as it goes – it'll start doing the work for you.