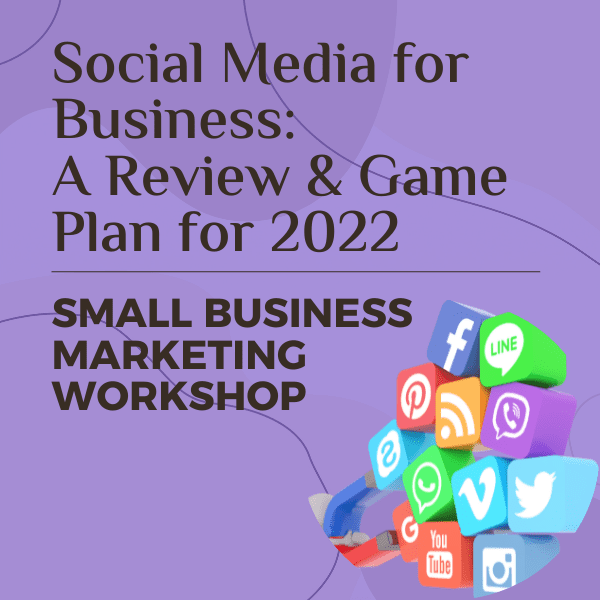 Social Media for Business: A Review and Game Plan for 2022
Many of us use social media in our personal lives, but social media for promoting our business is a different animal. Company Pages work differently than personal profiles and so our strategy and behavior need a different approach.
This class will help you better understand which social platforms might be best for your business. Not all social media platforms are the same and not all of them are a good fit
for every business. We'll discuss these key topics: which social media platform should your business focus on, what is the typical demographic on each platform, types of posts which work well and other tips to be successful.
You will walk away from this webinar with a better understanding of today's social media marketing and the tactics which will help you be successful.
This is a great class for small business owners, digital marketers and digital marketing managers who are looking to take their marketing to the next level with social media.
Presented by Erik Bunaes, Endorphin® Digital Marketing & Constant Contact Local Expert.