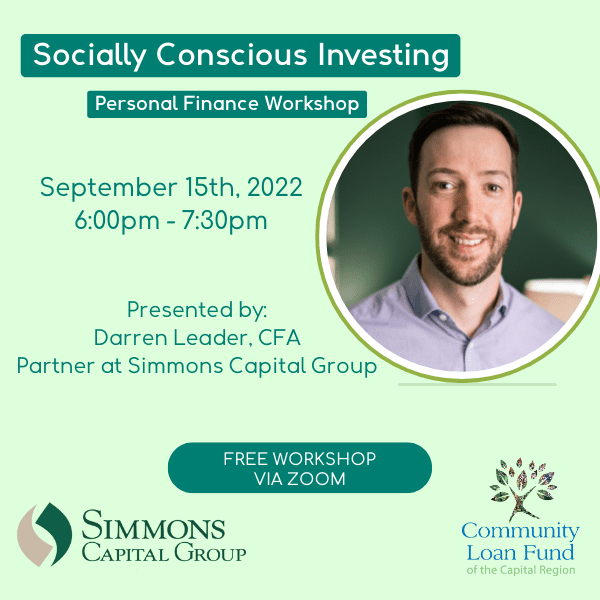 Socially Conscious Investing (Personal Finance Workshop)
Increasingly, investors are interested in making sure that the companies that they invest in are a good reflection of them and their values.  Perhaps you care about the environment, or animals.  How do you ensure that you are not investing in companies that go against the values you care about?  One possible way is to explore an investment strategy that considers how profits are made, and not just how much profit is made by the companies you invest in.  There is a way to invest to generate financial return and social good. In this educational session, we will dive deep into the world of Socially Conscious Investing and arm you with ways that you might be able to better align your investments with your values.
Further FREE material available on Edupreneur after registration here:
Join us for more Business Basics Workshops throughout the year.
Darren Leader- Director of Financial Planning and Research at Simmons Capital Group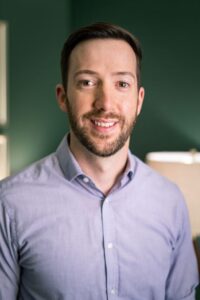 Originally from South Africa, Darren and his wife Chelsea live in Rexford where he cherishes his role as father to their two young children, Ruby & Desmond. To relax, he turns to music, playing golf, traveling the world, and spending time with friends. He also sits on the board of trustees at his church and loves being active within his local community.
When asked why he chose a career in financial planning, Darren's answer always centers around his love of learning. As a former music teacher, his passion for sharing knowledge with others started early, and it continues today. Whether teaching students about music or educating clients about investing, Darren's goal remains the same: Empower people with information and skills to help them find peace and joy in their lives. As the Director of Financial Planning and Research at Simmons Capital Group, Darren gets the opportunity each day to develop custom plans and strategies for clients, allowing them to make informed financial decisions. In addition, he keeps a watchful eye on economic markets to ensure the firm's clients remain well-positioned and informed.
Credentials: Chartered Financial Analyst Designation, Bachelor of Arts in business management, Johannesburg, South Africa