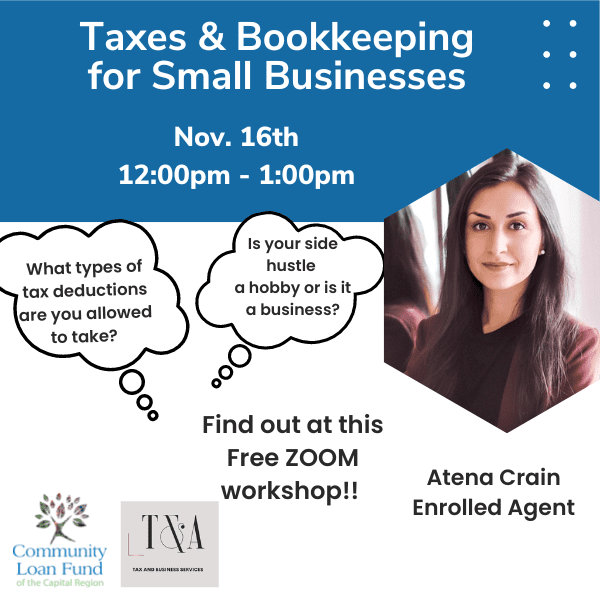 Taxes and Bookkeeping for Small Businesses
This workshop will help entrepreneurs distinguish whether they are operating a business or a hobby in the eyes of the IRS. We will cover how this distinction affects the tax treatment of the hobby or business and the types of deductions they can claim on their tax return.
Further FREE material available on Edupreneur after registration here:
Join us for more Business Basics Workshops throughout the year.
Presented by Atena Crain- Owner of T&A Tax and Business Services Inc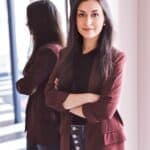 With almost a decade of experience in the accounting industry, Atena Crain is sure to be your trusted source for all your business tax and accounting needs. As an Enrolled Agent, Atena Crain has earned the privilege of representing taxpayers before the Internal Revenue Service. Enrolled agent status is the highest credential the IRS awards.
Atena Crain is the owner of T&A Tax and Business Services Inc, an accounting firm specializing in small businesses payroll, bookkeeping, and taxes. For more about T&A Tax and Business Services Inc visit www.tandatax.com.