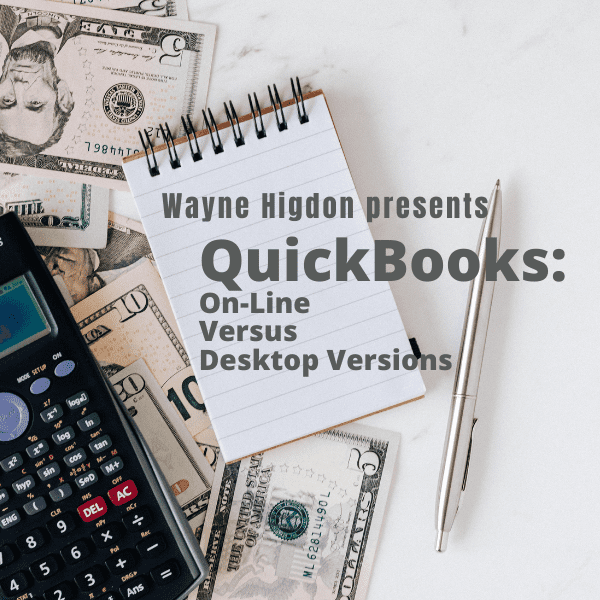 Wayne Higdon presents QuickBooks: On-Line Versus Desktop Versions
Compare the 2 different platform versions of QuickBooks and get a general introduction to the uses and advantages to bookkeeping software for small businesses and non-profits.
Wayne has more than 20 years of experience as a Quick Books Pro Advisor and Bookkeeper. He has presented extensively on QuickBooks in workshops and tutorials.