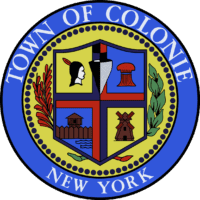 Town of Colonie Small Business Low to Moderate Income Job Retention Grant Application
The Town of Colonie is partnering with the Community Loan Fund of the Capital Region to provide support for small businesses to help them adapt to COVID-19.
To support businesses, Colonie is awarding $189,500 in grants to help cover payroll, rent/mortgage, utilities or other expenses related to COVID (PPE, online ordering services, modifications to physical space). The application will be open March 16 – April 20. The application deadline is April 20 at 5:00pm. Grants will be awarded in amounts up to $10,000.
Who is eligible?
To be eligible, applicants must own business in the Town of Colonie, have 25 FTE employees or less, and suffered a revenue loss of at least 25% due to COVID-19.
How do I apply?
To be considered, applicants must submit the application below along with the following documentation:
FTE Worksheet
Most recent business tax returns
Business formation document
HUD Demographics worksheet
Monthly budget (using monthly budget and grant funds)
Duplication of benefits worksheet
Copy of drivers license for applicant and any other business owners
2020 Profit & Loss Statement
2020 Balance Sheet
Documentation should be uploaded electronically with application. Applications will not be reviewed until all documentation is submitted.
Applicants may also apply by submitting completed hard copy application found here, along with copies of required documentation. Hard copy applications can be mailed or delivered to:
Community Loan Fund of the Capital Region
255 Orange Street, Suite 103
Albany, NY 12210
Or you may email applications and attachments to:
coloniegrant@mycommunityloanfund.org
For questions, please email Rose Bordett at coloniegrant@mycommunityloanfund.org or call her at (518) 436-8586 X 809.