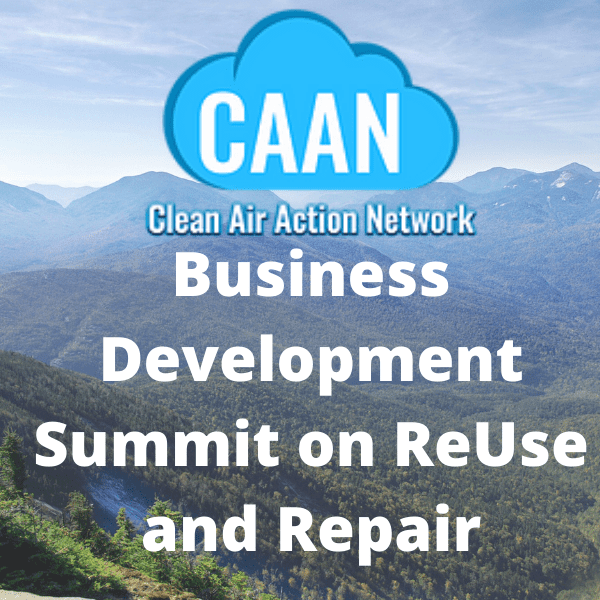 Business Development Summit on Reuse and Repair
Reuse and Repair are two of the fastest growing sectors of the economy, both in terms of economic activity and job creation. Besides the various opportunities that this field offers to entrepreneurs and communities, reuse and repair also provide significant environmental benefits while providing access to goods at a fraction of their original costs – and enabling people to refrain from replacing things that can be fixed. Though repairable items only comprise from 2%-5% per cent of the waste stream waste stream, they can be valued at $550 per ton.
On Tuesday, June 15 from 2 to 3:30 PM, the Business Development Summit on Reuse and Repair will provide tools, resources and guidance for anyone who is interested in starting a reuse or repair enterprise, whether non profit or for profit.
Participants will also receive tips for obtaining funding for planning and start-up. This virtual event will also be relevant to those involved with economic development, job training and workforce development programs.
Presenters at the Summit include:
Linda McFarlane, executive director of the Community Loan Fund of the Capital Region
Danielle Delaini, Business in Transition Program coordinator at Adirondack North Country Association
Diane Cohen, founding executive director of Finger Lakes Reuse in Ithaca, NY
Tom Longstreth, executive director of ReSOURCE, a 30-year-old nonprofit community enterprise in Vermont with four retail locations.
This is event is free and open to all. For additional information and to pre-register, go to cleanairactionnetwork.org