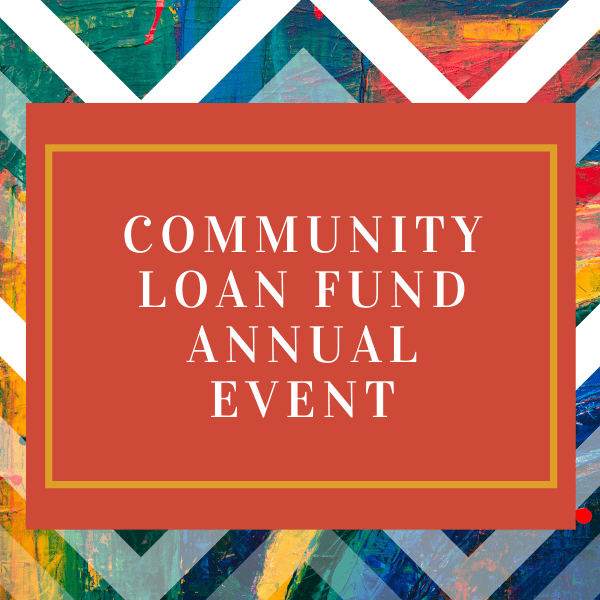 Community Loan Fund Annual Event
The Community Loan Fund of the Capital Region is turning 36 years old!
We'll celebrate the community we serve and the progress we've made together during our Annual Event, to be held on Thursday, October 21, 5:30pm-7:30pm. The event will take place in-person, with the option to join online.
Once you have registered, the link will be sent to you in a separate email that includes the meeting confirmation.
Since 1985, the Community Loan Fund of the Capital Region has made 950 loans, totaling nearly $66 million, and leveraging an additional $228 million. The Community Loan Fund has championed economic justice and financial inclusion for women and minoritized communities and our organization has a strong track record of financing MWBE businesses.
Join us to learn about our mission and the entrepreneurs we've helped during our 36-year history.
To support this event, please consider joining our Honorary Committee. Your donation will help finance women and minority-owned businesses and nonprofits providing essential community services. 
Please join us October 21!
This event will be in-person with an option to join virtually. When you register, you will be asked if you are attending in-person or virtually.
If you are attending virtually: Details/links will be sent to you by email prior to the event.
If you are attending in-person: Guests should be prepared to show proof of vaccination or a negative COVID-19 test (taken within 1 week of the event start time). Wearing a mask is required when not eating or drinking. Socially distancing is encouraged. Check this page for up-to-date health and safety guidance leading up to the event. We look forward to celebrating safely with you.
Honorary Committee
Community Entrepreneurs
Community Developers
Community Partners
Community Builders
Citizens Bank
William M. Harris & Holly Katz
Liz Hitt, HATAS
Georgia Kelly, Merrill Lynch
Christopher Lyons, AIM Services, Inc.
Linda MacFarlane
Barbara & Chuck Manning
Maria & Roger Markovics
Isaac Matzner & Veronica Medina-Matzner
The McCarthy Charities, Inc.
Rev. James H. Miller
Garry R. & Christine Morrow
David Omicinski, BSNB
Bill Schroeder & Wendy Pattison
Kathleen K. Senchyna
John & Lois Staugaitis
Dr. Ronald Stram, Stram Center for Integrative Medicine
Trustco Bank
Saratoga National Bank & Trust Company
Christine Nealon, TRIP, Inc.
Liza Rodriguez
Patrick Gunty