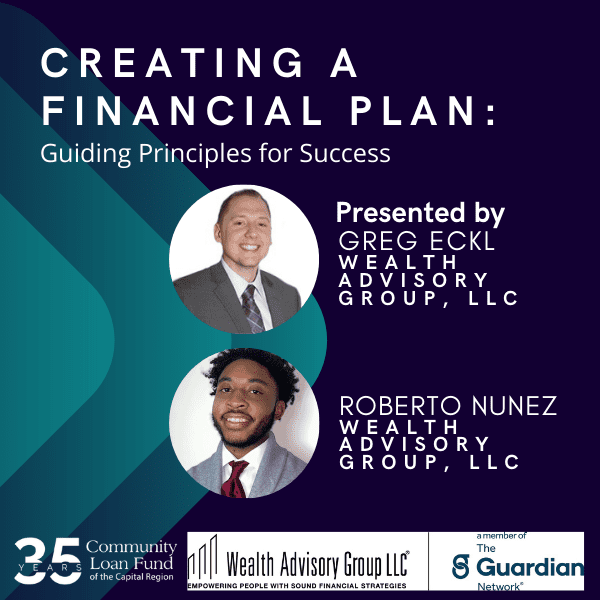 Creating a Financial Plan: Guiding Principles for Success
Wealth Advisory Group's event will help educate attendees on the principles one should follow to develop a financial plan.  Discussion will include how and where to start, how to sustain the plan and accumulate wealth over time. When one considers starting a business, he or she begins with establishing a strong, foundation business plan. This is no different when considering how to create a financial strategy.
When coordinating a financial plan, one should not simply address the "symptoms" that cause financial worry.  It is the root cause of those symptoms that must be brought to light.
Join us for an educational session to uncover these principles and receive actionable steps to move forward confidently and reach a new level of financial balance.