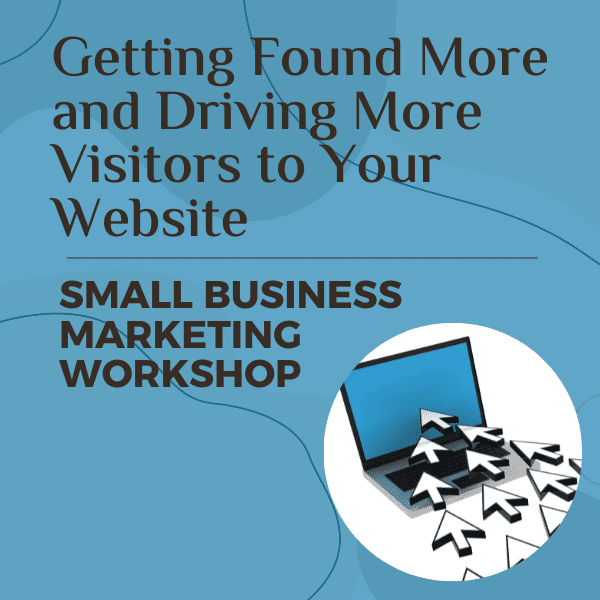 Getting Found More & Driving More Visitors to Your Website
We have a great session on website marketing for small business owners and marketing managers. In this class, we will discuss several key factors in improving how you increase your visibility on the web, getting found more in search engines and driving more visitors to your website. While this class includes an introduction to discipline of search engine optimization, there is a lot more to it than just keyword analysis.
Search Engine Optimization (SEO) is a complex, competitive and rapidly evolving component of digital marketing. There are a number of different strategies and elements of SEO and several of the key elements will be discussed in this webinar designed for beginning SEO practitioners. Topics include: SEO elements on your web page, SEO elements in your website code and other key SEO factors.
You will walk away from this webinar with an understanding on SEO along with several valuable resources on search engine optimization, including a one-page SEO Tip Sheet.
Presented by: Erik Bunaes, Endorphin® Digital Marketing & Constant Contact Local Expert.