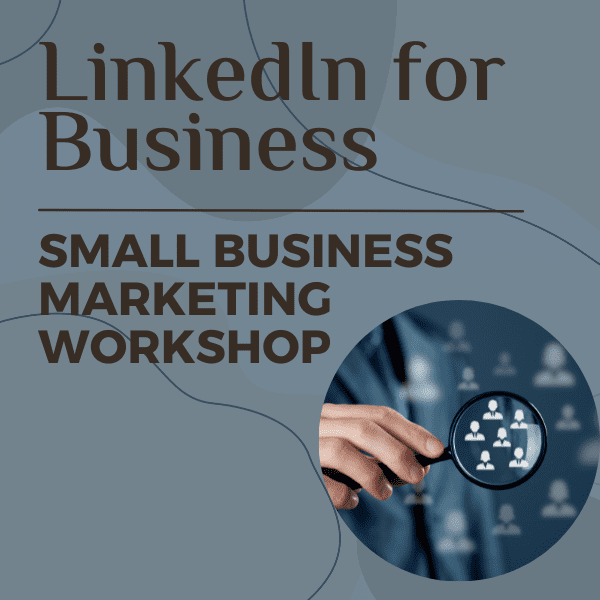 LinkedIn for Business: The Powerful Online Rolodex
This educational session is designed for people who are familiar with LinkedIn but looking for a more purposeful, systematic approach to using it. If you have a profile on LinkedIn and want to truly understand what to do beyond that, this session is for you.
We will review some specific and important features of LinkedIn and discuss how to customize your profile. In addition to examining the mechanics of LinkedIn, we will discuss the general culture and best practices of using it for networking, sales and marketing purposes.
In this workshop, we will discuss the anatomy of LinkedIn Profiles, Groups and Company Pages. Perhaps more importantly, we will explain best practices and show you how experts regularly use LinkedIn to achieve their goals.
Setting-up & Using LinkedIn:
Building a LinkedIn profile
Building your network of connections
Using LinkedIn to attract new connections and start more conversations
Using Groups & Company Pages
LinkedIn settings and other tips
Benefits of Attending this Workshop:
Gain understanding of LinkedIn features and functions.
Learn important uses of LinkedIn beyond building a profile and adding connections.
Learn effective strategies for pro-actively marketing your business using LinkedIn.
Learn how sales experts regularly use LinkedIn to build relationships and gainwidespread exposure for themselves, their companies and their products and services.
Get answers to all your questions about how LinkedIn works and how to use it.
Presented by Erik Bunaes, Endorphin® Digital Marketing & Constant Contact Local Expert.