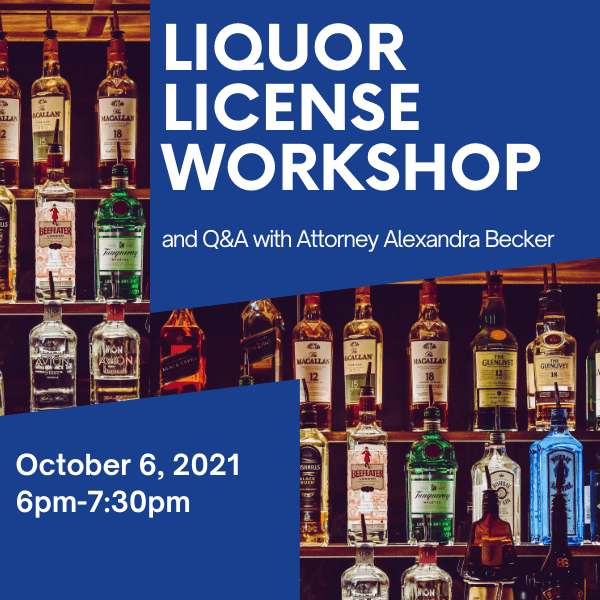 Liquor License Workshop and Q and A with Attorney Alexandra Becker
Obtaining a liquor license is required if you wish to sell or provide wine, beer or liquor. The application process has been simplified, but that doesn't mean there aren't many notice requirements and a lengthy application form. Working with an attorney who is familiar with the process is highly recommended!
In this workshop, Attorney Alexandra Becker will walk you through the process and answer your questions.