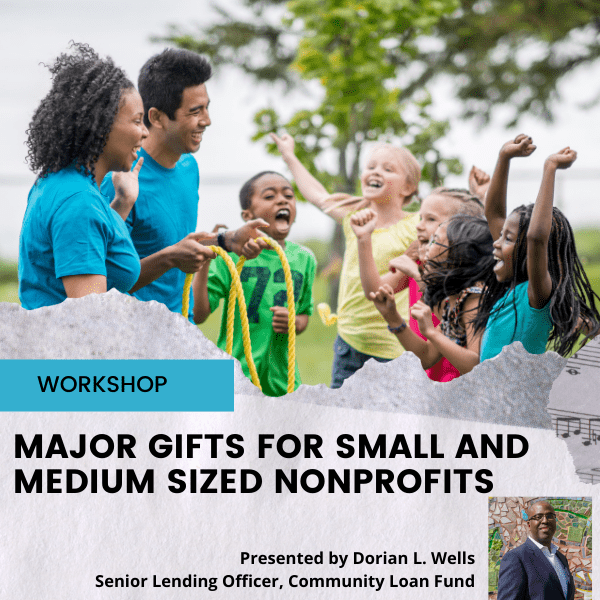 Major Gifts for Small & Medium Size Nonprofits: Understanding the Central Role Major Gifts Fundraising Plays for Your Nonprofit
Major Gifts fundraising is not solely for large hospitals and major universities. Every nonprofit, no matter their size, should be focusing on major gifts fundraising. Participants were learn the critical and central role major gifts fundraising can play for their nonprofit with practical tips on how to get started and be effective at raising major gifts for their nonprofit.
Ideal for small to medium size nonprofit seeking to raise more funds from individuals.