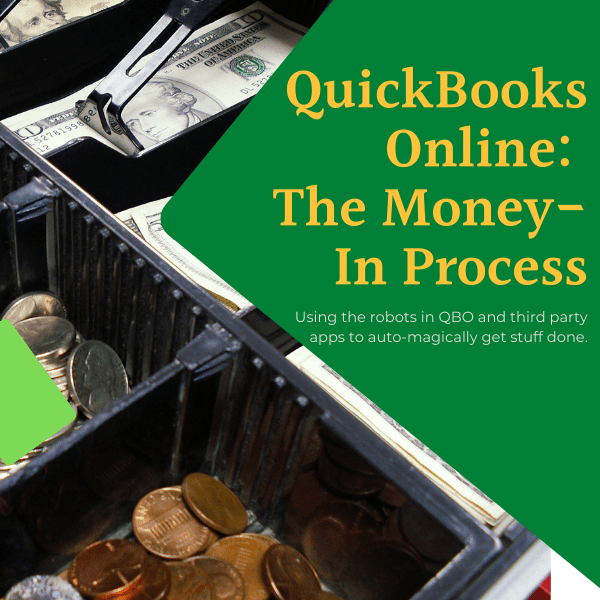 QuickBooks Online – The Money-In Process
Using the robots in QBO and third party apps to auto-magically get stuff done.
In this short Zoom we'll explore the money-in processes built into QBO, then integrations with other software like Square, PayPal, Stripe, Amazon, POS systems, and web shopping carts. The goal is to show you what's possible so that you never have to enter data twice (and in many cases, not even once!).