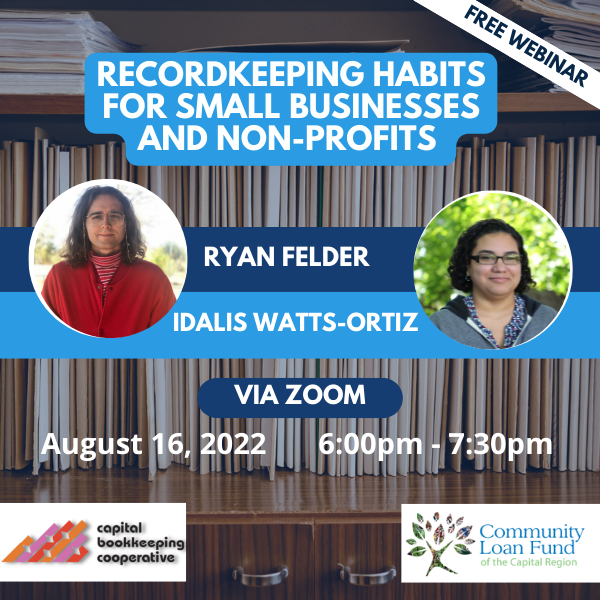 Recordkeeping Habits for Small Businesses and Non-Profits
This workshop is an introduction to bookkeeping and recording-keeping for people with small businesses and micro-enterprises looking to get a better grasp of their records and financial information so they can make better business decisions. Participants will understand how record-keeping can effect different business entities; know what they need from a bookkeeping or if they need a bookkeeper; reach out to a bookkeeper if they need one; take the first steps to getting their records and books organized; recognize the system they have in place and potentially know where it needs improvement or not. We'll ask questions like: Do I need to improve record-keeping? What is the difference between bookkeeping and record-keeping? How can I improve my books and records? What are some practices to improve my records? To answer these questions, we'll have some brief lectures on key vocabulary and concepts, go over case studies together as a class, and apply what we learn to what participants are thinking about in the day-to-day running of their businesses.
Further FREE material available on Edupreneur after registration here:
Join us for more Business Basics Workshops throughout the year.
                                         Presented by Idalis Watts-Ortiz- Bookkeeper and worker-owner of Capital Book Keeping.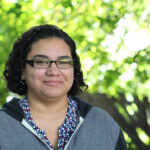 Since graduating with her BS in Accounting in 2018, Idalis has been mainly providing bookkeeping services to nonprofits: "I like being involved with businesses that help make a difference in our communities. Doing this work with CBC has brought out the best in my abilities as a bookkeeper and allowed me to use my passion to connect with local communities."
Presented Ryan Felder- Education Coordinator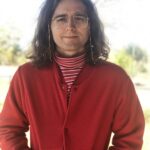 Ryan has a BA in Public Policy Leadership from the University of Mississippi and a Masters of Divinity from Union Theological Seminary where they concentrated in social ethics and education. Ryan is passionate about democratic education, worker-cooperatives, and grassroots economic development.