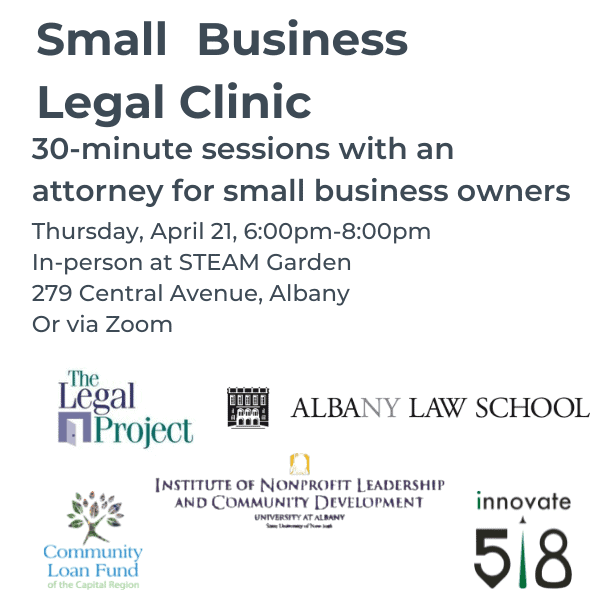 Small Business Legal Clinic
The Legal Project's Small Business Legal Network Clinic offers free legal consultations with attorneys for people who are interested in starting or expanding a small business. Each clinic consists of 30-minute appointments with free private legal consultation with an attorney.
April 21, 6pm-8pm
This legal clinic will be offered via Zoom or in-person. Business owners connecting via Zoom will need a laptop or computer or phone and internet access.
In-person clients will meet with attorneys at the Central Avenue STEAM Garden, 279 Central Avenue.
During registration process, you will be asked how you would like to attend, in-person or via Zoom.
Small Business Legal Network Clinic appointments consist of a 1/2 hour free, private and confidential virtual legal consultation with an attorney.
This program is hosted by The Legal Project in partnership with the Community Loan Fund, Albany Law Clinic & Justice Center at Albany Law School and the Institute of Nonprofit Leadership and Community Development at the University at Albany.