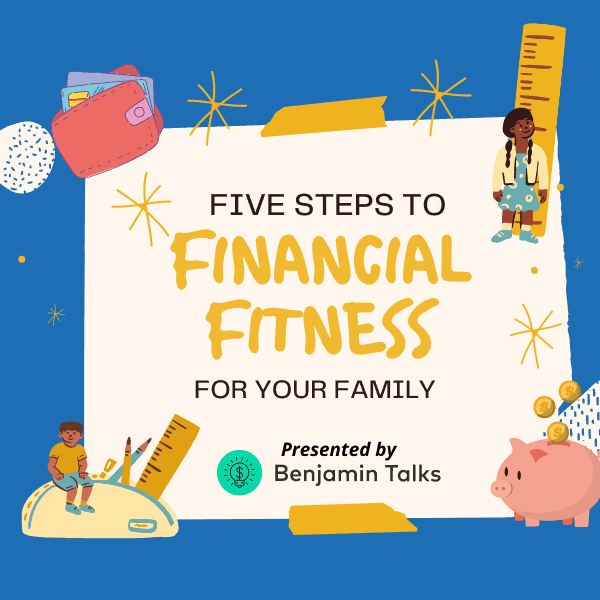 Five Steps to Financial Fitness for Your Family
We teach our children about fitness and nutrition, shoe tying and bike riding, yet we ignore some of the most important skills kids need for life.
SPENDING. SAVING. GIVING.
Together, we can set the stage for our budding bakers, businesspeople and biologists to make a life doing what they love most. We all know the best things in life are free (so keep the giggles, nature walks, and puddle jumping coming), but let's take the mystery out of money so our kids know their worth, no matter what path they choose to take.
In this workshop, presented by Benjamin Talks, we'll address good money habits that you can share with your children.
Benjamin Talks is a media and content company that focuses on all things related to kids, family, and money. www.BenjaminTalks.com