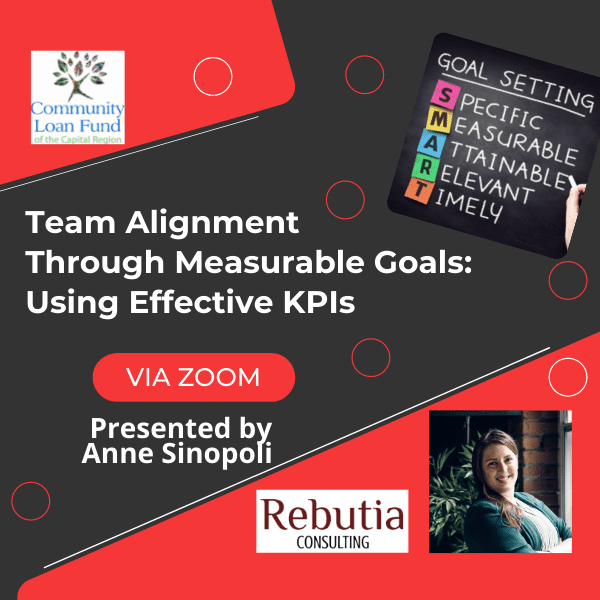 Team Alignment Through Measurable Goals: Using Effective KPIs
Does your business have clearly defined goals? A business with clearly defined and relatable goals is an empowered organization. Defined goals are not just your path to desired outcomes, they are also the foundation for teamwork and accountability. In this class, we will discuss setting measurable targets within your business to prioritize your day-to-day processes and achieve financial goals. These most critical metrics are sometimes called Key Performance Indicators, or KPIs, but can also be difficult to identify. This class will walk through a methodical process you can use to set KPIs. We will review real-life scenarios during this interactive discussion and talk about common pitfalls of metrics. Whether you currently do not have any metrics, or if you have several metrics, this process will help you identify what to prioritize.
This workshop is offered via Zoom.
Further FREE material available on Edupreneur after registration here:
Join us for more Business Basics Workshops throughout the year.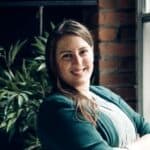 Presented by Anne Sinopoli, Rebutia Consulting
Anne Sinopoli, a certified supply chain professional, is passionate about business operations and enabling clients to reach financial goals. As Principal Consultant and owner of Rebutia Consulting she works with clients to improve their daily operations by leveraging her experience working in some of America's largest corporations. Anne has a degree in mechanical engineering and began her career with GE (General Electric) where she received her Green Belt certification working across multiple businesses. She then went on to be Director of Operations for Union Pacific Railroad's produce transportation service and Target Distribution before beginning her own practice. Now she spends her time working with businesses in the Capital Region offering services in continuous improvement, supply chain strategy, and business mentoring.