The City of Troy partnered with Community Loan Fund to award $300,000 in grants and training to small businesses impacted by COVID. Mayor Patrick Madden explained, "While significant progress has been made to reopen our economy through vaccinations and science-based policy decisions, many of our small businesses are still reeling from the effects of the pandemic. This grant funding will help businesses recover lost revenue and welcome back customers as part of Troy's economic recovery.
We caught up with some of the businesses who received grants to learn more about their experiences, and how the funds are helping them get back to business as usual.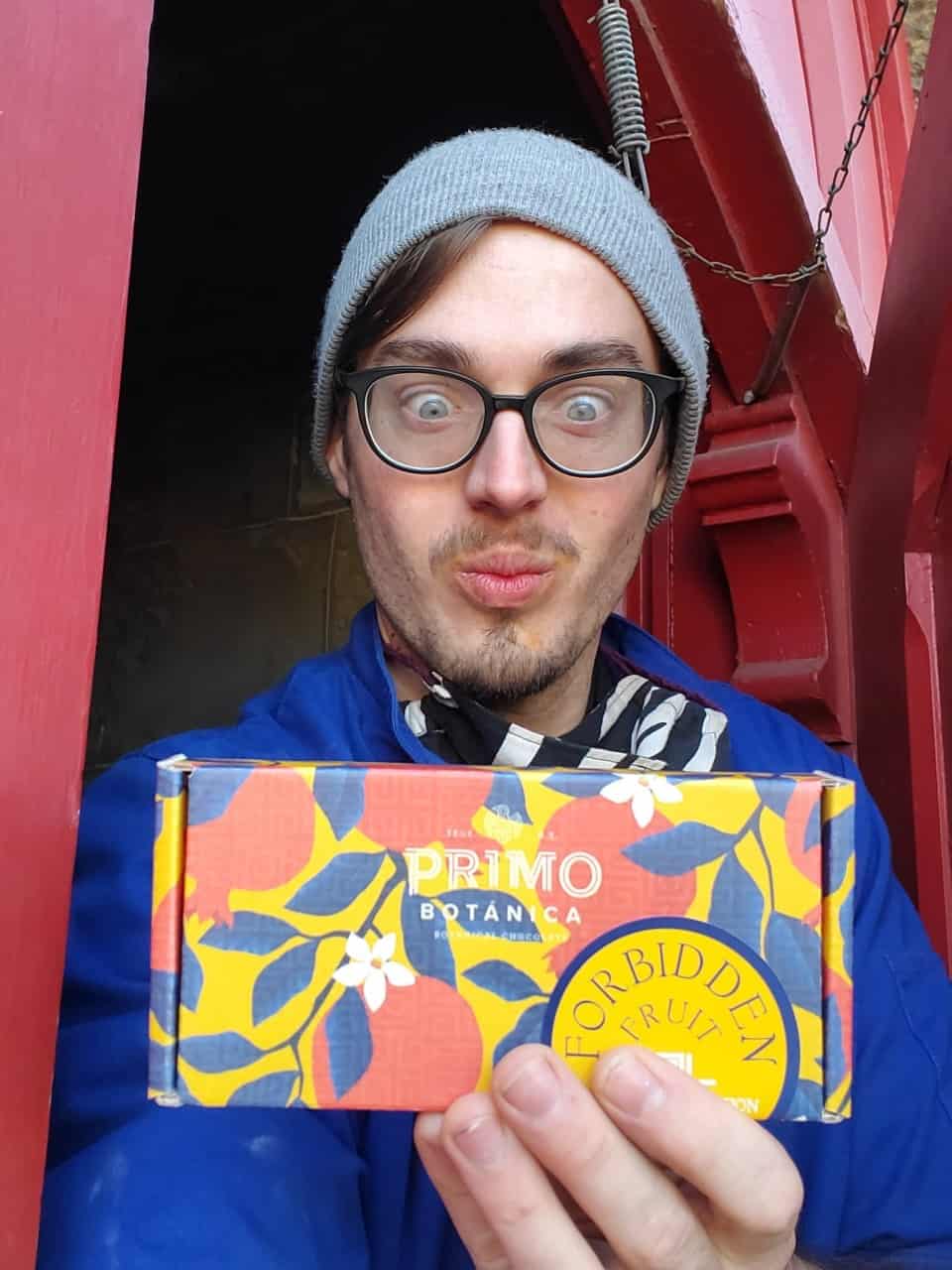 Oliver Holecek
Primo Botanica
Grant amount: $9,000. Primo Botanica was started in 2017 by Oliver Holecek and his cousin, Jay Holecek, who wanted to support farms they had been working with in Costa Rica. Oliver has a degree in Anthropology from SUNY Plattsburgh, where he studied indigenous diets and traditional methods of agriculture. Jay is a certified natural chef, who lives part of the time in Costa Rica. Both wanted to use their passions and talents to work by creating a craft chocolate business that was one-part apothecary, one-part cultural healing, and one-part culinary adventure – leading deliciously to Primo Botanica. They began selling chocolate bars and products at farmers' markets and festivals, and in 2020, they opened their brick and mortar store at 200 Broadway in Troy. "At our new store we are now really diving into what we're all about: botanical chocolate, cacao beverages, supporting other local businesses and educating people on direct trade and regenerative agriculture processes," says Oliver. "With this grant, we will be able to cover basic overhead and getting two people on payroll to help make chocolate and run the shop."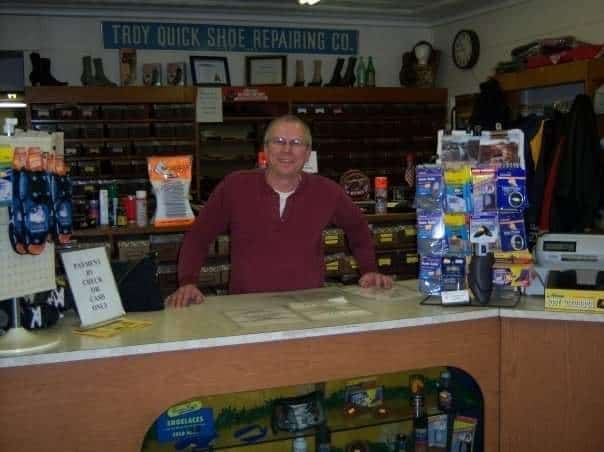 Daniel Schongar
Troy Quick Shoe Repair
Grant amount: $6,000. Troy Quick Shoe Repair has a long history in the Capital Region. The business was established by Nathan Goldberg in 1908, and passed down from father to son until 1992, when Daniel Schongar bought it. "We purchased Troy Quick Shoe Repair from the son, who didn't have any children to pass it on to," says Daniel. Daniel had been working at the business since 1978 helping the family clean and repair shoes, boots, and more. The business has survived all these years and outlasted the competition – there used to be six similar establishments in Troy – because Daniel keeps adding new services to meet new market needs. For instance, he is able to restore stained and damaged Timberland boots to like-new condition, fix leather jackets, and keep hockey skates ice-ready. Daniel is a big believer in the repair and reuse economy; it is always cheaper to fix something than to buy it new, he explains. The grant will help this 112-year-old-business running. "COVID basically shut us down, due to health concerns and lack of customers not needing our service," Daniel says. "The grant will help us in many ways. It will help pay for the monthly rent, the payroll, and payroll taxes. It should keep us in business through the summer months, hoping that business returns to normal in the near future."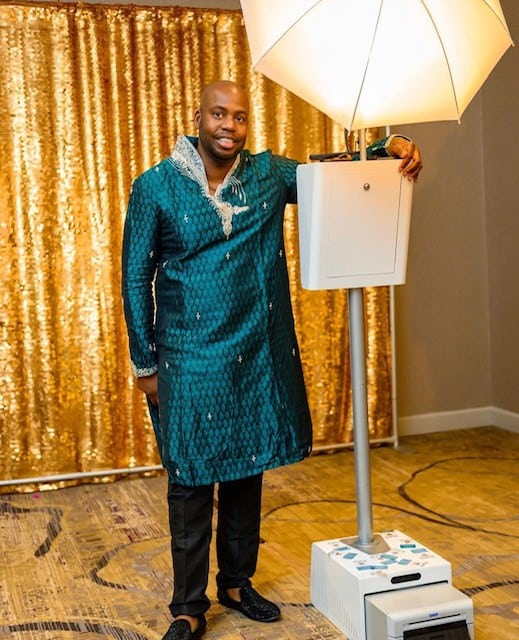 Nicolson Laguerre
O Snap Photobooths
Grant amount: $6,000. O Snap Photobooth began with a love of photography and events. Owner Nicolson Laguerre says, "Name another business that you can do what you love and make people laugh at the same time." This is what O Snap Photobooths is about – capturing the happiest moments of your life so that you can remember them forever. COVID halted special events, and that damaged Laguerre's business. 2020 had been projected to be his biggest year, unfortunately COVID hit and left him wondering if he would survive the year. "Like many business the last year and a half was put on pause. No venues. Limited weddings and events. 70% of my clients were forced to cancel or postpone events," he says. Laguerre says the grant funds will help cover payroll, pay bills, and cover rent. "This grant was able to help me and ensure my business will make out of the pandemic," he says.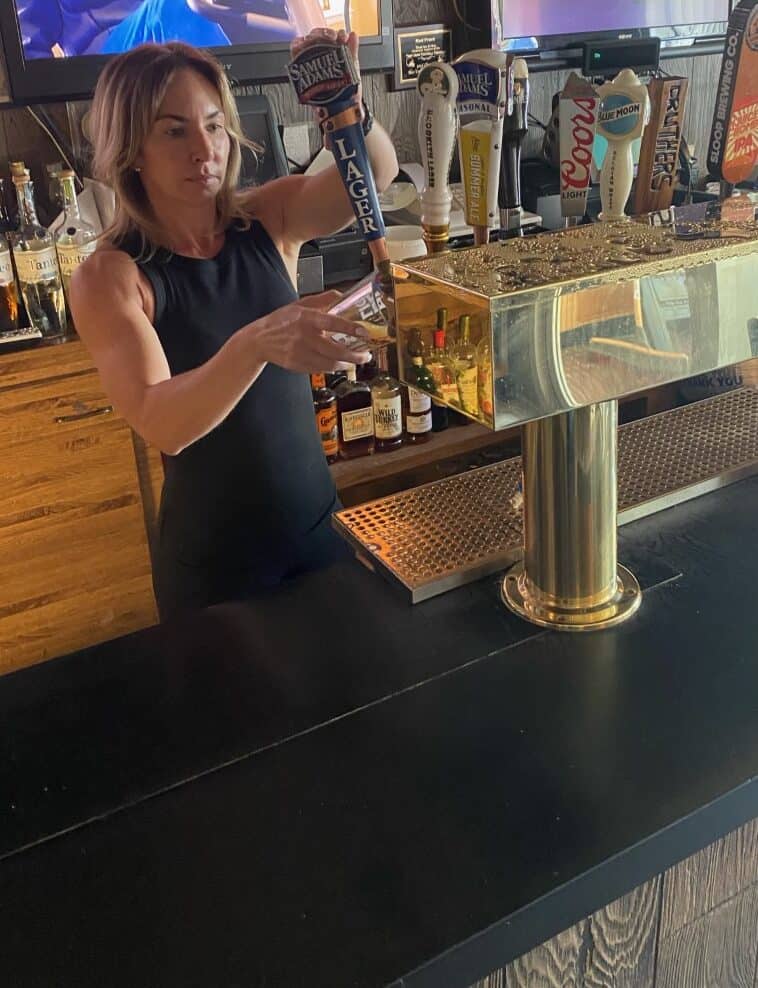 Frannie Agostine
Red Front Pizza
Grant amount: $10,000. The Red Front has been serving up pizza, pasta, and Italian favorites for 70 years! This restaurant is a favorite of locals and college students alike, who rave about the casual atmosphere and authentic flavors. Red Front is the home of the COB, or upside down pizza that features sauce on top of cheese. Owner Frannie Agostine purchased the business in 2019, after she had been working there as a manager for 16 years. "It only made sense to buy it and make it my own since I was putting in all the work," she says. COVID decimated their business in 2020, Frannie says. Normally, they are open 67 hours a week, but during COVID, they had to cut back to 25-30 hours a week, which was tough on her team of 15. Frannie says the grant will help with employee payroll and expenses they ran up during the pandemic.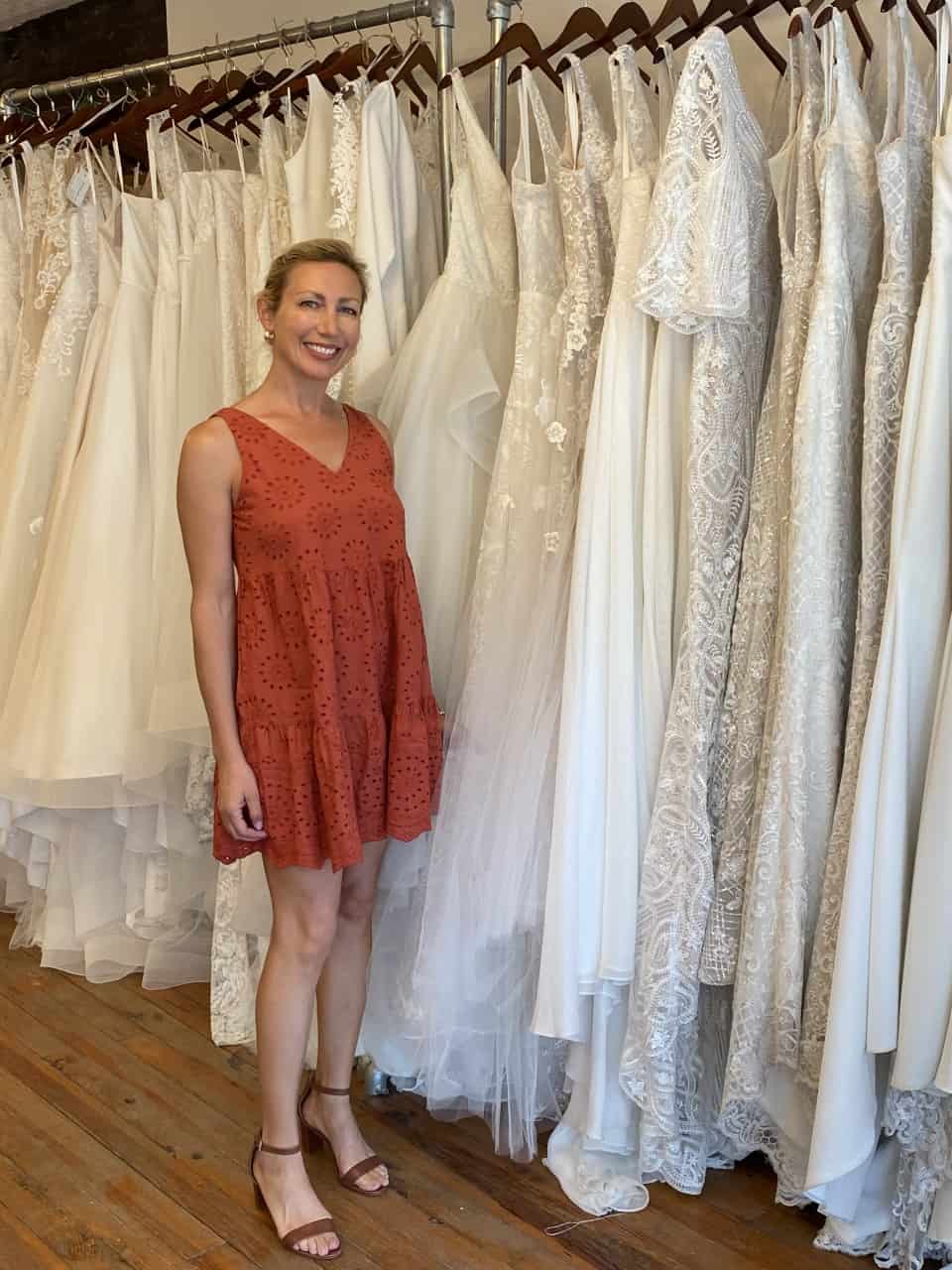 Janet Cooper
Angela's Bridal
Grant amount: $10,000. Angela's Bridal has been servicing Brides for more than 20 years. Janet Cooper took ownership of Angela's Bridal in 2008. Her vision was to create an exceptional bridal shopping experience in a relaxed environment. Janet is a graduate of Penn State University, with an MFA in costume design. Prior to bridal gowns, she was a theater costume designer and served as Head of Wardrobe at the English National Opera in London – so you can trust Janet to bring some drama to your bridal wardrobe. The pandemic wreaked havoc on special events including weddings. "The pandemic meant we needed to close our shop to the public for 3 months," says Janet. "Once returning from the closure, new protocols were set to ensure the safety of our customers, staff, and community." Janet says the grant will be used for payroll. "We are honored to have received this grant. It will help maintain staffing of our team, to ensure that our customers receive the level of customer care they have grown to expect from Angela's Bridal."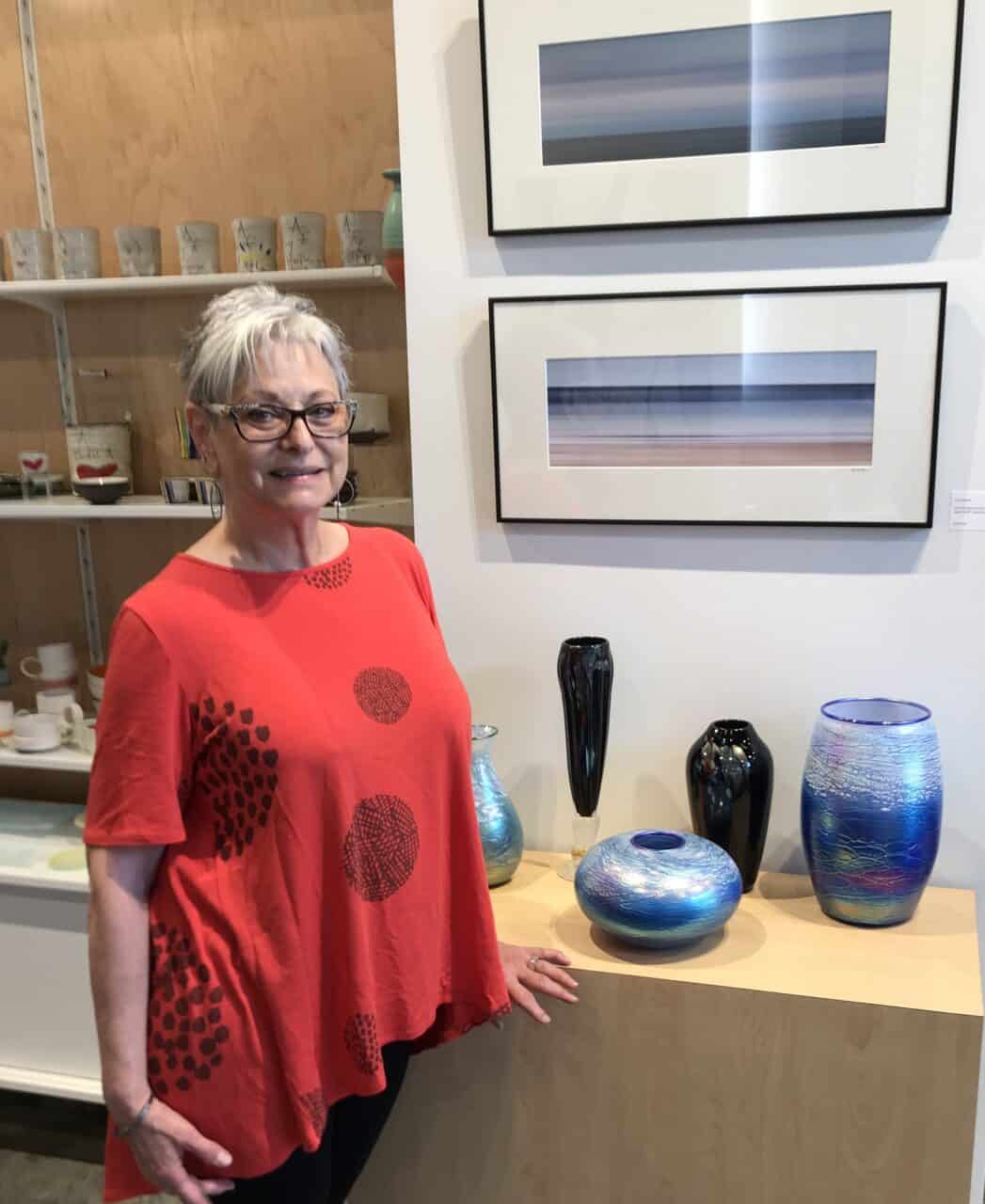 Gail Snitkoff
Pause Gallery
Grant amount: $5,000. Pause Gallery is an art and fine craft gallery, representing primarily local and regional artists. The gallery specializes in "art and artifacts for modern living," with a focus on accessibility. "One of the over-arching objectives for Pause is to grow this community in the Capital Region by offering the work of talented individuals in a setting that is accessible and welcoming to a broad range of individuals and their respective budgets and tastes," says Gail. "We opened at the end of July 2018 and had begun to have steady foot traffic from individuals who lived and worked in Troy when COVID-19 struck." The gallery was closed by state mandate for 3 months. When they reopened foot traffic was way down. "People were not going out shopping and did not return to their downtown offices, and as a result our sales were down by almost 30% between 2019 and 2020 – a huge impact for a fledgling retail space," she says. The grant will help pay rent and operating expenses for three months, with the hope that they can regrow their traffic during that period.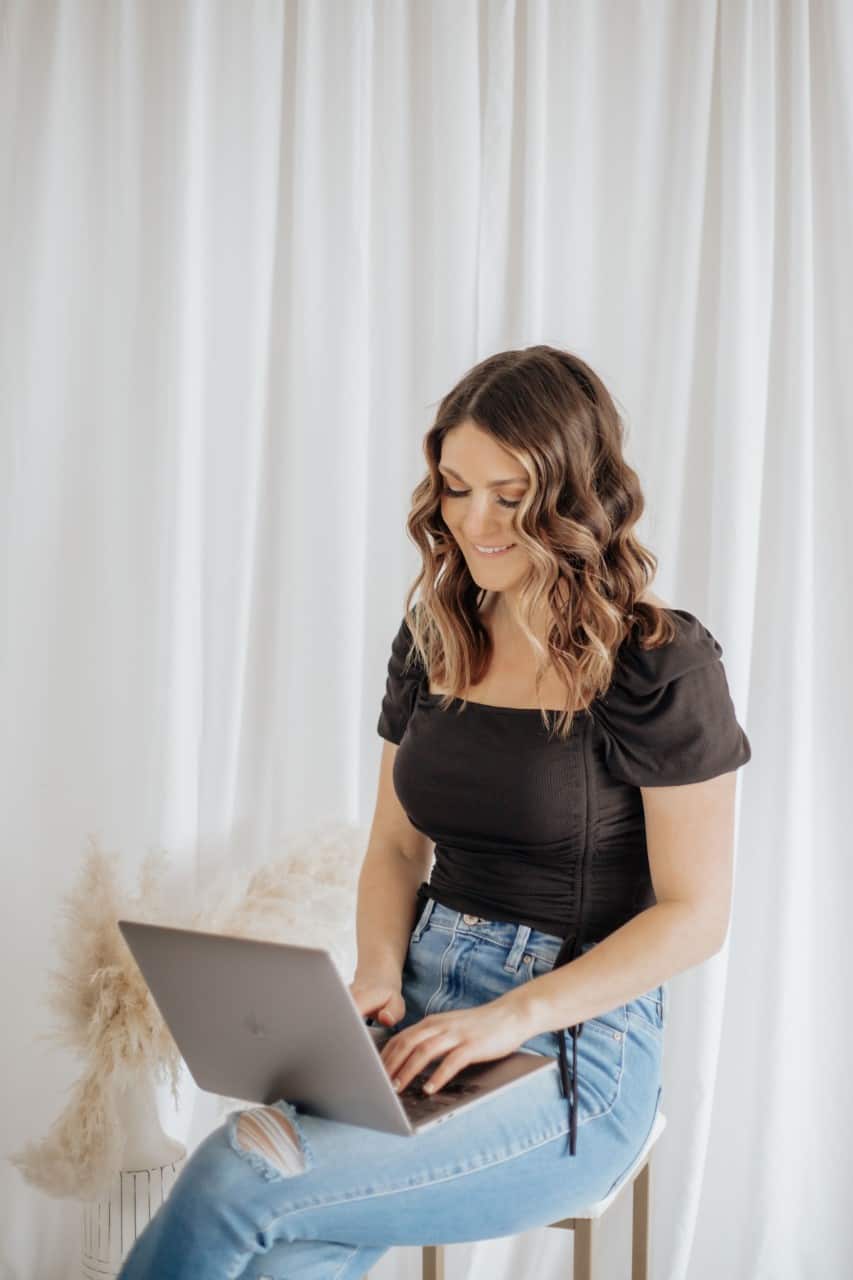 Paula Donohue
Troy Threads
Grant amount: $10,000. Troy Threads is a women's clothing boutique that opened in 2019. Paula started her store because she wanted to build a community of empowered girls who express themselves through their clothing. Paula was just about to celebrate her first anniversary at the store, when COVID hit. "A little under a year after I opened Troy Threads, we were hit with a world wide pandemic aka COVID. Closing my doors due to Covid was heartbreaking and devastating especially because I was a brand new business owner. Troy Threads was closed for what seemed like forever but, it was just a small road block that gave me motivation to keep going." Rather than discouraging her, the pandemic has fueled her. "If my store can survive a world wide pandemic, it can survive anything else that comes its way!" she explains. She will use the grant to cover rent, utilities, and payroll. "I am so beyond grateful for this Troy Small Business Grant. I plan on using it to pay rent and utilities, buying new inventory (especially now that people are coming to out to shop again), and most importantly I plan on using it to keep my amazing employees employed."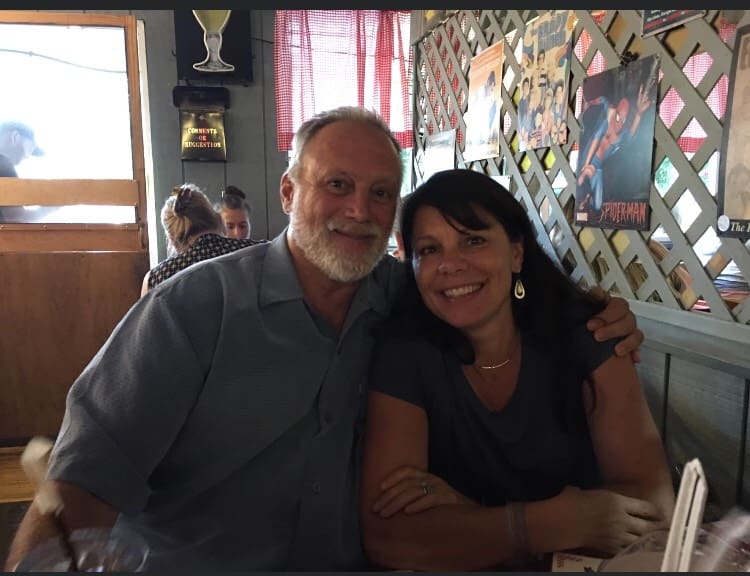 Ralph Valenti
Villa Valenti Pub
Grant amount: $10,000. Villa Valenti Pub is a spinoff of the famous Villa Valenti Restaurant of North Greenbush, but many say that the 12-year-old eatery has become a landmark in its own right. Famous for its brick oven pizzas and classic appetizers, the tavern on Pawling Avenue did a brisk business most nights – until COVID came along. "Covid-19 has hit us like any other restaurant business. We have a loyal following but the hours of operation have really killed the business. Our volume is way off and we hope it will someday return," says Valenti. Valenti, who is handicapped due to surgeries related to a rare cancer, says the pub has been run very capably by Maria Spiegel. In fact, the pub even had a turn on national TV recently, when it was featured on Fox network's Master Chef, hosted by Gordon Ramsay. "The grant is vital to help with the huge losses COVID has caused," says Valenti. The restaurant suffered a 50% loss that cannot be made up. The grant will be used for payroll and operating expenses until normalcy returns.