Each year, the Community Loan Fund is honored to have a wide array of volunteers across a multitude of professions lend their expertise at one of our workshops. In 2022, we welcomed a record twenty-one presenters who covered a broad range of topics including; establishing a board for your non-profit organization, social media and web marketing, and human resources for small businesses. The Community Loan Fund would like to express our deep admiration and appreciation to our volunteers who took time in 2022 to lead a workshop. You may read about all of the volunteers as well as their professions below.
 Erik Bunaes- President & CEO, Endorphin Digital Marketing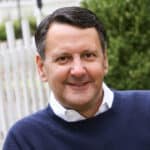 Erik is a corporate-trained business consultant and recognized expert in email and digital marketing. With 3+ decades of experience in financial services, management consulting and start-ups, he has provided strategic and digital marketing to clients nationwide, especially with professional services/IT, distributors, contractors and non-profits. As a professional speaker, he has taught 300+ classes on digital marketing.
Erik earned a B.A. in English from St. Lawrence University, Canton, NY and an M.B.A. from the Leeds School of Business, University of Colorado, Boulder, CO. Connect with Erik on LinkedIn.
Website/Social Handles:  website- https://www.endorphindigital.com/
Jim Chicoine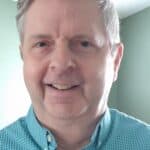 For over 37 years, Jim worked for two State agencies/authorities.  During his tenure at both agencies, he worked on various types of agreements, ranging from one to over hundreds of pages in length.  He negotiated with individuals, small and large businesses, as well as MBE/WBE firms.  As a result, Jim has an understanding of issues that confront various types of businesses.
Liz Chipman- Director of Education & Employment, Capital CFO+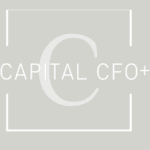 Liz is an experienced, versatile executive with a career in education and the nonprofit sector. Committed to working collectively for good, she has a passion for work that positively impacts our lives together – both in the community and in the workplace. She is driven by a commitment to employee engagement, collaborative thinking, and creating a diverse and equitable workplace for all employees
Social Handles: IG – capitalcfo  FB – capitalcfo LI – https://www.linkedin.com/company/capital-cfo
David Craft- Wallace Turner Law, LLP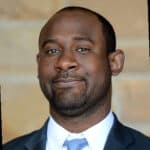 Prior to joining Wallace Turner Law, LLP, David Craft, Esq., served as a Staff Attorney at the Community Development Clinic in the Justice Center at Albany Law School. The Community Economic Development Clinic provides pro-bono representation to individuals and groups who lack resources in forming small businesses and nonprofit organizations. As part of his duties, David Craft assisted individuals and groups in forming entities to conduct their business. In addition, David represented nonprofits and for-profit organizations with acquisition and sale of both commercial and residential real estate as well as conducting loan closings. Prior to Albany Law School, David was an Excelsior Fellow in the Governor's Appointments Office. David received his J.D. from Brooklyn Law School in 2016 and his B.S.in Legal Studies from the University of Central Florida in 2011.
Outside of his employment, David enjoys giving his time to nonprofit board service. Some of his past and current board service includes The Community Foundation for the Greater Capital Region, The Community Loan Fund of the Capital Region, United Tenants of Albany, Inc., and the Albany Community Land Trust.
Website/Social Handles: https://www.wallaceturnerlaw.com/team
Atena Crain- T&A Tax and Business Services, Inc.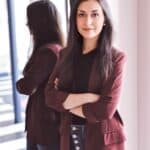 With almost a decade of experience in the accounting industry, Atena Crain is sure to be your trusted source for all your business tax and accounting needs. As an Enrolled Agent, Atena Crain has earned the privilege of representing taxpayers before the Internal Revenue Service. Enrolled agent status is the highest credential the IRS awards.
Atena Crain is the owner of T&A Tax and Business Services Inc, an accounting firm specializing in small businesses payroll, bookkeeping, and taxes. For more about T&A Tax and Business Services Inc visit www.tandatax.com.
Website/Social Handles: IG – atena_crain  FB – Atena Crain    LI – Atena Crain, E.A.
Ryan Felder- Education Coordinator, Capital Bookkeeping Cooperative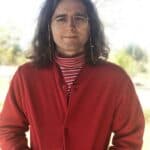 Ryan has a BA in Public Policy Leadership from the University of Mississippi and a Masters of Divinity from Union Theological Seminary where they concentrated in social ethics and education. Ryan is passionate about democratic education, worker-cooperatives, and grassroots economic development.
Website/Social Handles: IG – capitalbookkeepingcooperative    website – https://www.capitalbookkeeping.coop/
Glinnesa Gailliard- The Gailliard Law Firm, LLC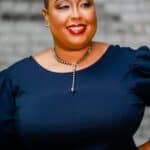 As an attorney, I understand the principles needed to guide your business toward success. My work in corporate and travel law is where I've led business owners such as yourself toward building their dream business.
My offerings are two-fold: Not only do I provide my clients legal advice and counsel, they also have the benefit of my experience as a business coach & strategist. I partner with my clients to assess their efficiencies and find the talents and tools they can build upon.
Website/Social Handles: https://www.gailliardlaw.com/
Audra Higgins- COO, CCO & Partner, Simmons Capital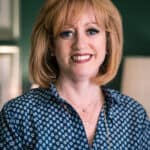 As a true "type A", Audra loves to set goals, plan, and create! After years of working creatively to design interior spaces, the second half of her career has allowed her to leverage her education in management and finance to focus her creative energy and skills to sourcing solutions and bring simplicity, and financial organization to clients of the firm. Having grown-up locally, Audra still lives in Saratoga Springs with her husband, Tim, and their yellow lab, "Hurricane Higgins."
Inspired by her partner Don, Audra is working to expand her credentials in philanthropy, as well as her engagement with charitable organizations in our region. She currently serves on two local charitable boards and actively volunteers as opportunities present.
She loves the outdoors and the ocean, which inspires her to one-day find a little place in Newport, Rhode Island…even if she won't likely ever really retire! For now, she will continue to cook, garden, and renovate in Saratoga, while she enjoys networking to expand the outreach of Simmons Capital Group.
Credentials: Enrolled in the Certified Life Underwriter (CLU) and Chartered Financial Consultant (CFC) programs; Licensed NYS Life, Health, and Long-Term Care/NYS Partnership Certified; Bachelor of Science in management/finance
Website/Social Handles: https://www.simmonscapitalgroup.com/
Sabrina Houser- Founder, Capital CFO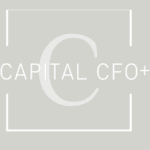 Sabrina Houser started Capital CFO in 2016. Having worked in the nonprofit arena for twenty years, Sabrina saw first-hand the need for accuracy, efficiency, and transparency regarding a company's finances. She has the unique perspective of working as a CEO of a nonprofit and experience in managing multiple funding sources and contracts.   As the CEO, she oversaw all fiscal and fiduciary responsibilities for the organization. She provided direct leadership and oversight for the agency's finance and accounting functions, including compliance with relevant government regulations. Sabrina believes that your financial health leads investors, customers, and clients to feel confident in a company's stability and potential for growth.
Website/Social Handles: IG – capitalcfo  FB – capitalcfo LI – https://www.linkedin.com/company/capital-cfo
Darren Leader- CFA & Partner, Simmons Capital
Originally from South Africa, Darren and his wife Chelsea live in Rexford where he cherishes his role as father to their two young children, Ruby & Desmond. To relax, he turns to music, playing golf, traveling the world, and spending time with friends. He also sits on the board of trustees at his church and loves being active within his local community.
When asked why he chose a career in financial planning, Darren's answer always centers around his love of learning. As a former music teacher, his passion for sharing knowledge with others started early, and it continues today. Whether teaching students about music or educating clients about investing, Darren's goal remains the same: Empower people with information and skills to help them find peace and joy in their lives. As the Director of Financial Planning and Research at Simmons Capital Group, Darren gets the opportunity each day to develop custom plans and strategies for clients, allowing them to make informed financial decisions. In addition, he keeps a watchful eye on economic markets to ensure the firm's clients remain well-positioned and informed.
Credentials: Chartered Financial Analyst Designation, Bachelor of Arts in business management, Johannesburg, South Africa
Website/Social Handles: https://www.simmonscapitalgroup.com/
Theresa Marangas, Esq.- The Meier Law Firm, PLLC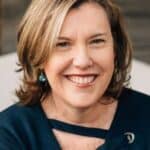 Theresa B. Marangas draws upon her extensive legal experience to skillfully address the needs of her clients with her hallmark compassion and integrity. Theresa received her Bachelor of Arts degree from the State University of New York at Albany and her Juris Doctorate from Quinnipiac University School of Law in Hamden, Connecticut.
Theresa is licensed to practice in the United States Supreme Court, all of the Federal District Courts for New York and Vermont, the United States Court of Appeals for the Second Circuit and the State of New York.
Website/Social Handles: https://themeierlawfirm.com/theresa-b-marangas-esq/
Jennifer Massey- President & Co-Founder, Integra HR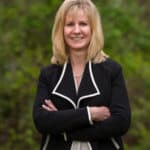 After 28 years of executive experience in Human Resources, I have channeled all my energy into taking the HR consulting world by storm!  Okay, maybe that's a little extreme but what you should know is this – I'm passionate, knowledgeable, and strive to help clients achieve success through their "Aha" moments.
Early in my career, I worked with teams to build HR functions in businesses where HR didn't exist, and I continued my career working in the field in the corporate and the nonprofit worlds.  Over the years, I have been blessed to achieve valuable expertise in all facets of HR, training and development, employee relations, cultural and organizational transformation, business operations and program development.  I have especially loved focusing my time assisting all levels of leadership in organizations to increase productivity, and to create and maintain healthy work environments.
In case you're wondering a bit more about me, I received my Business Management degree with concentrations in Psychology and HR Management from the Rochester Institute of Technology. Go RIT Tigers!  I am also a true HR and business geek, who loves learning and staying on top of the everchanging landscape in our field.  You will often find me at conferences, workshops and/or events, including all-day legal conferences.  As a result of my constant focus on life-long learning, I am a certified Senior Professional in Human Resources with both the Society for Human Resource Management (SHRM-SCP) and the Human Resource Certification Institute (SPHR), I am a Certified Employee Assistance Coaching Specialist (EA-CS™) and I am also certified in Mental Health First Aid.
Website: https://www.integra-hr.com/ 
Idalis Ortiz- Owner, Capital Bookkeeping Cooperative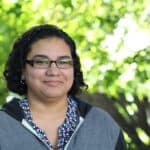 Bookkeeper and worker-owner of CBC. Since graduating with her BS in Accounting in 2018, Idalis has been mainly providing bookkeeping services to nonprofits: "I like being involved with businesses that help make a difference in our communities. Doing this work with CBC has brought out the best in my abilities as a bookkeeper and allowed me to use my passion to connect with local communities.
Website/Social Handles: IG – capitalbookkeepingcooperative    website – https://www.capitalbookkeeping.coop/
Nishaea Richardson- Owner, She's the Budget Guru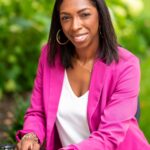 A single mother of a teenage son, Nishaea Richardson is working fulltime in Human Resources and running her business part-time as a Financial coach for women, supporting them with building CONFIDENCE with money so they can live the good life they desire. Since becoming a mom her focus has shifted to creating a sound financial plan for her and her son! She is helping other women do the same by providing services that will help them build an emergency fund, create a SMART spending plan, grow their money, and learn wealth strategies so they can position themselves for success financially!
Website/Social Handles: IG- shesthebudgetguru    https://shesthebudgetguru.com/
Michael Roach- Owner, Michael Roach Creative

Michael Roach is an award-winning American Marketing Association (AMA) member and Professional Certified Marketer (PCM). His experience with the creative process and visual communications has allowed him to work on numerous creative projects, as well as internationally-awarded film documentaries. Avid, a leading audio/video editing production software company, recognized Michael for his content creation skills and storytelling ability.
In addition to running his own boutique creative/marketing firm, Michael Roach Creative, he is a past president of the American Marketing Association New York Capital Region chapter. Michael thrives in fast-paced, creative environments and enjoys training and speaking with audiences about marketing, design, business, career development, and technology. One of his goals is to help elevate the marketing profession and grow the business community.
Website/Social Handles:  IG – @michaelroachcreative   FB – michaelroachcreative  LI – https://www.linkedin.com/in/mlroach/   website- https://michaelroachcreative.com/
Kathy Schadewald- Founder & CEO, Deliver Workforce Solutions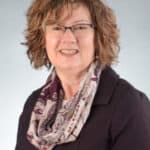 Katherine Schadewald, Founder and CEO, is a lifelong learner who is excited and passionate about developing and improving the results of your business initiatives.
Schadewald is a Tool and Diemaker graduate of the General Electric Machinists Apprenticeship Program.
Following graduation, she ventured into the educational field where she worked collaboratively to develop new career technical programs. These programs were diverse and included Theater, Aerospace, Informatics, Automated Materials and Joining Technologies. She was also instrumental in improving existing programs such as Cosmetology, Culinary Arts, Automotive Technology, Auto Collision, Construction, and others.
Working with state and national teams Schadewald developed sets of industry standards, processes, and employee tools such as personnel performance evaluation. Schadewald has developed and led conferences and training programs.
Most recently, Schadewald developed a workforce model that utilizes a proprietary process to assess a workforce life cycle. The process has multiple entrances and exit points to use as a coaching tool to assist businesses, resulting in high-quality, enthusiastic employees, increased productivity, and growth in company size and profits.
Website/Social Handles: https://www.linkedin.com/in/katherineschadewald/
SEFCU Educational Institute

https://www.sefcu.com/financial-education
Anne Sinopali- Owner & Principal Consultant, Rebutia Consulting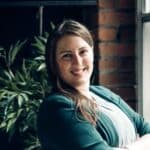 Anne Sinopoli, a certified supply chain professional, is passionate about business operations and enabling clients to reach financial goals. As Principal Consultant and owner of Rebutia Consulting she works with clients to improve their daily operations by leveraging her experience working in some of America's largest corporations.  Anne has a degree in mechanical engineering and began her career with GE (General Electric) where she received her Green Belt certification working across multiple businesses.  She then went on to be Director of Operations for Union Pacific Railroad's produce transportation service and Target Distribution before beginning her own practice.  Now she spends her time working with businesses in the Capital region offering services in continuous improvement, supply chain strategy, and business mentoring.
Website/Social Handles: LI – linkedin.com/company/rebutia-consulting
Miranda VonFricken- Owner, LinkedIN Company Pages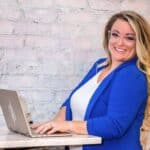 After a BOOMING career in Talent, Culture, & Performance Leadership, Miranda (and the Universe) had other plans! Since exiting the corporate environment, she has traveled the world (and Zoom rooms) connecting with, coaching, and speaking to those looking to up-level their life and business. Miranda creates and conducts workshops on self-leadership, personal branding, social selling, and her personal favorite LinkedIn!
Member of the Forbes Coaching Council, host of Albany's LinkedIn Local, and Founder of LinkedIn Growth Academy, she helps organizations of all sizes and entrepreneurs leverage the power of LinkedIn to grow their community and elevate their brand, online.
She is a certified life & business coach, has earned a Master's in Motivation, studied the Science of Happiness at Yale, and was awarded the 2021 Women of Achievement award in the category of Women's Empowerment. Miranda has contributed to numerous books, blogs, and podcasts in support of her passion and mission to help every professional get clear, aligned, and abundant by creating a life AND brand that shines so bright it's impossible to ignore!
Website/Social Handles: IG – @Miranda.VonFricken   LI – @MirandaVonFricken
[/fusion_text][/fusion_builder_column][/fusion_builder_row][/fusion_builder_container]