Wilbur Session's company WJ's Ultimate Industrial Cleaning and Floors has nearly tripled in size since he started it in 2015. With a loan from the Community Loan Fund of the Capital Region, Session was able to purchase equipment and turn a part-time enterprise into a large successful company with 5 employees and 30 state and private contracts in his portfolio.
It's a far cry from where he was 17 years before – a self-described addict, sleeping in an abandoned car in his sister's driveway.
"I got to the point where I didn't care about myself, and I definitely didn't care about others," says Session.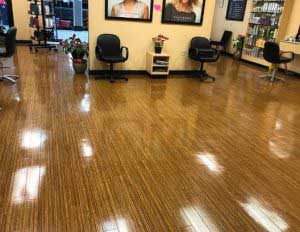 Session was arrested multiple times and did three stints in jail for drug-related crimes. "I was doing 25 years to life on an installment plan. Installment plan means two years here, three years here, a year here. And the crazy thing about it? I think it saved my life."
Session credits prison with giving him a taste of sobriety, and that gave him his body back, he says. He also earned his GED and college credits in jail.
After he was released, he tried to make a new start in Florida, but quickly began using again. Finally, in late 2002, a cousin took him to Graymoor, a shelter-treatment facility in Garrison, NY where he was able to begin his recovery. After that, he went to MARC, a chemical dependency crisis center in Poughkeepsie.
By then, he had been clean and sober for 35 days, and he was able to see more clearly the damage drugs were doing to those around him. "Everybody in there was in detox. Everybody there had no time sober, and I was watching them come in and out. In and out," Session says. "My 30 days was like 30 years in there."
30 days turned into 40, 40 into 60, and ultimately he achieved 90 days of sobriety.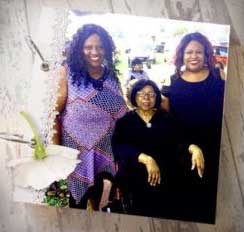 When a bed became available, Session was transferred to St. Joseph's Addiction Treatment & Recover Center in Saranac Lake, where he began to meet others in recovery – mostly young men who quickly found an example in Session.
"What I got out of that program was that to keep what you have, you have to give it away. That was one of my main things. I said as long as I'm helping someone else, I can stay sober."
Session said he had to learn how to trust people, how to be honest, and how to love himself.
"I found I enjoyed being sober. I enjoyed being clean. I enjoyed having those clean clothes," Session says. "When I was out there in the streets, I washed my clothes by hanging them outside the car."
Finally, Session made a home for himself at St. Joseph's Guest House in Schenectady. He found a job working at a local manufacturer, and then at CDTA as a mechanic.
It was during this time that he took custody of his two children – 11-year-old twins – because their mother was still using drugs.
The children moved into his one-bedroom apartment on Maple Avenue, "and we never looked back," says Session.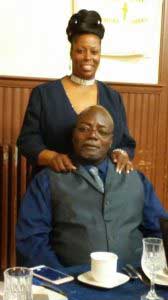 This December, Session will celebrate 17 years of sobriety. In that time, he met and married his wife, Margarita, bought two houses, sent his kids to college, and started his own company, WJ's Ultimate Industrial Cleaning and Floors, a cleaning business that specializes in floor treatments, carpet cleaning, and windows.
Session started WJ's part-time to earn extra money for himself and his children. In 2015, the Community Loan Fund of the Capital Region provided him with financing to help him purchase heavy-duty equipment so that he could get bigger contracts, increase his client base, and transform his part-time venture into his main source of income.
Session says the hardest part of being a business owner is learning how to run a business with no previous experience. Like most business owners, Session knew how to provide a service, but not how to run a service business – and those are two very different things.
"I had to do my learning hands-on. I had to learn by underbidding on jobs and getting them anyway. I had to learn about every bit of this by messing up," says Session. "That's the best way for me. That's how I've learned about life, by messing up."
Session credits the Community Loan Fund with providing valuable guidance. He says he speaks with his loan officer Destiny Watkins regularly, and she helps him with everything from insurance to new technology. "In this business, you're always learning something new," Session says.
Session advises business owners to do their research and buy the very best equipment they can afford. "You do the job better with the best stuff," he says.
"The Community Loan Fund helped me start my business. I was able to get the things I need. My loan was almost $30,000. Now it's down to like $8,000. My loan is almost paid off," he says.
Throughout his journey, Session has found solace in his faith and maintained a commitment to good works. Session leads AA meetings at the local jail, hires recently released inmates, and believes in giving everyone a second chance. "Somebody gave me a chance. Someone gave me a chance, and there was somebody always praying for me," Session says.