Bliss is a community-friendly health restaurant, opened by two local women, Jackie Slattery and Katherine Dievendorf. (The two have been friends since college, and both run other businesses in Delmar – Dievendorf is an attorney and Slattery and her husband own O'Slattery's Irish Restaurant and Pub.)
When the building at 278 Delaware Avenue became available – both had the same idea. The location, which is right off the Albany County Rail Trail, was the perfect spot for a smoothie and juice bar! They envisioned a spot where people could come in, grab a healthy treat, take a yoga class, take a moment to breathe, and leave feeling more centered.
One month ago, with the assistance from the Community Loan Fund of the Capital Region, that vision became a reality.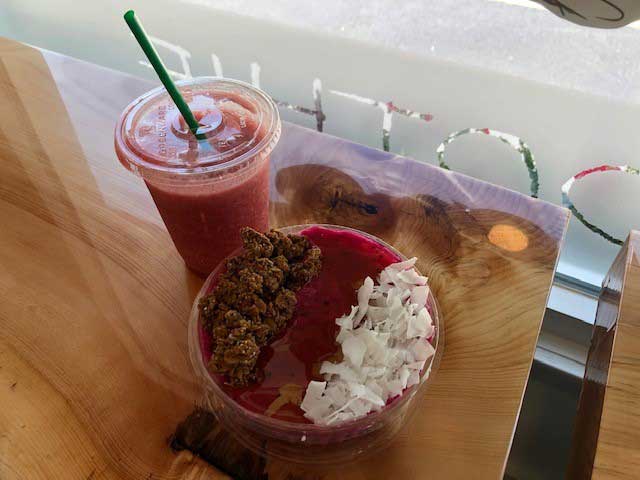 Bliss offers a great menu, all made from fresh, local ingredients, with a focus on health and energy. The menu includes smoothies, smoothie bowls, juices, and toasts, with fun names like Blue Mermaid, Mother of Dragons, and Green Goddess.
The two have created a warm oasis where busy moms, young families, energetic young millennials, and active seniors can take a break from the trail, take a fitness class, or just relax. The location even offers a walk-up window for bikers and hikers who want to grab stuff and go! "There's a path from the trail right to the window," explains Slattery.
The two worked with Community Loan Fund of the Capital Region on planning and financing the business. Since opening, the pair say that business has been steady and the community has been very supportive. "Everyone has been great," says Slattery.
Bliss is located at 278 Delaware Avenue in Delmar, NY. For more information, visit the website: www.blissjuicesmoothieself.com