Gatherer's Granola started with a winning family recipe. Now, it's being sold at 500 stores in 8 states!
Back in college, company founder Alessandro Gerbini used to get care packages containing his mom's homemade granola – and it was so good his roommates would steal it before he could even get his hands on it!
"They would leave snarky notes, like 'She sent you another empty jar,'" Gerbini says.
That's how Alessandro knew he had something worth sharing.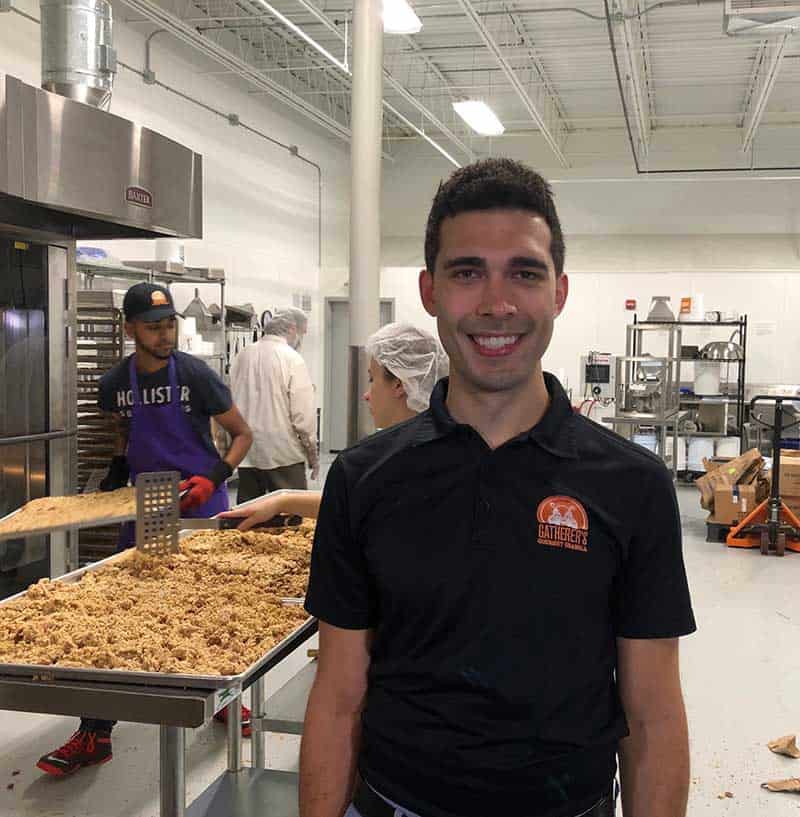 He started making Gatherer's Granola using that same recipe and selling it at local farmers' markets and co-ops in 2010. Soon, sales expanded to bigger retailers, including Hannaford, ShopRite, Price Chopper, and Whole Foods. Today, Gatherer's Granola has a manufacturing facility in Rotterdam, and the product is distributed in 500 retail stores in 8 different states. The gourmet granola comes in multiple varieties with cute names like Chipmunk's Choice, Squirrel Bait, and Fox's Fancy, and the company uses all-natural and locally sourced ingredients that is sure to appeal to everyone! In fact, Gatherer's is redefining granola as a versatile gourmet food.
Gerbini is most proud of the fact that the company is local – through and through. "We employ local people, use local ingredients, and make a product that has really emblematic of this region," he says.
Gatherer's Granola was supported by a loan from the Community Loan Fund of the Capital Region. Gerbini says the Loan Fund helped the company get through the "valley of death" between having the business supported by friends and family, and courting bigger investors. There's usually a financing gap, Gerbini says, and that's where 80% of businesses fail.
The loan from the Community Loan Fund helped the company grow capacity, and go on to secure larger contracts.