After incubating in the Clinton Street Mercantile, the Schenectady Trading Company successfully opened its own location – proving Schenectady is still bringing good things to life.
Owner Caroline Bardwell first opened her business in 2018 to highlight local history and talents. She focused on selling items made right in Schenectady, including locally manufactured food and drinks, as well as handmade gifts and Schenectady souvenirs.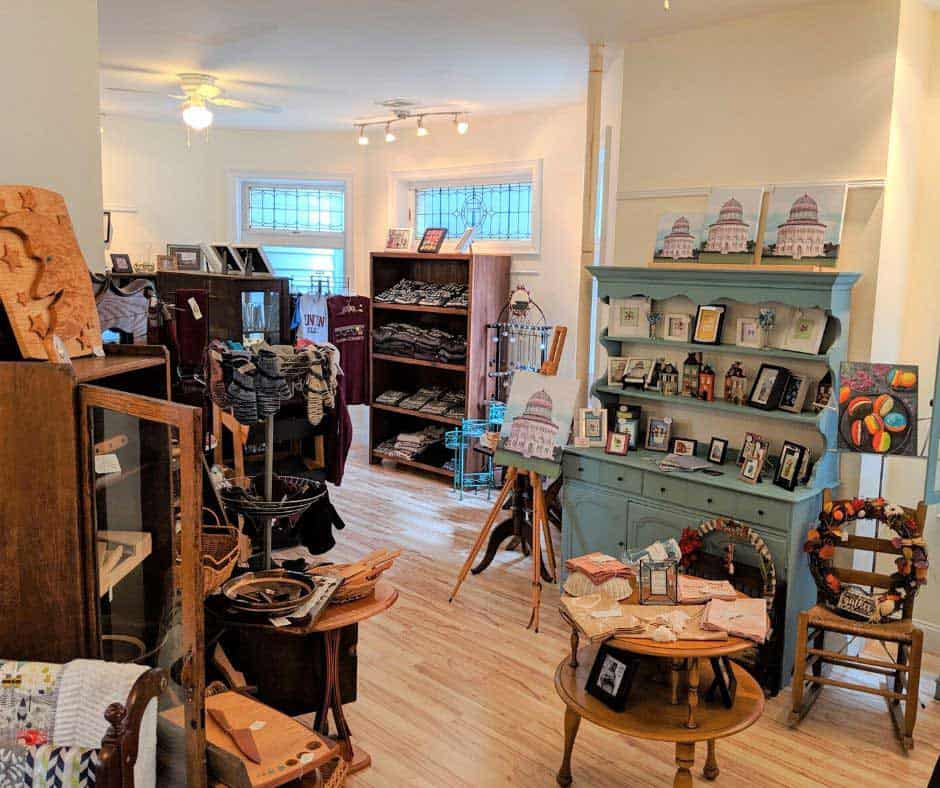 In September, the Community Loan Fund of the Capital Region helped Bardwell secure financing to move to a standalone location on nearby Union Street.
"Community Loan Fund was instrumental in ensuring I had enough working capital to launch my business," says Bardwell. "When other lenders were unwilling to take a risk on my new venture, they saw the potential in my business concept and approved me."
Located at 609 Union Street, the new store boasts more retail and display space as well as gathering space for community events. Bardwell sells hot coffee in the cozy front room she had dubbed, "The Parlor." She hopes to host classes, performances, and readings here.
The new storefront offers plenty of character and beautiful historic features. It is also within walking distance of Union College, the public library, and City Hall, making it accessible for several key audiences.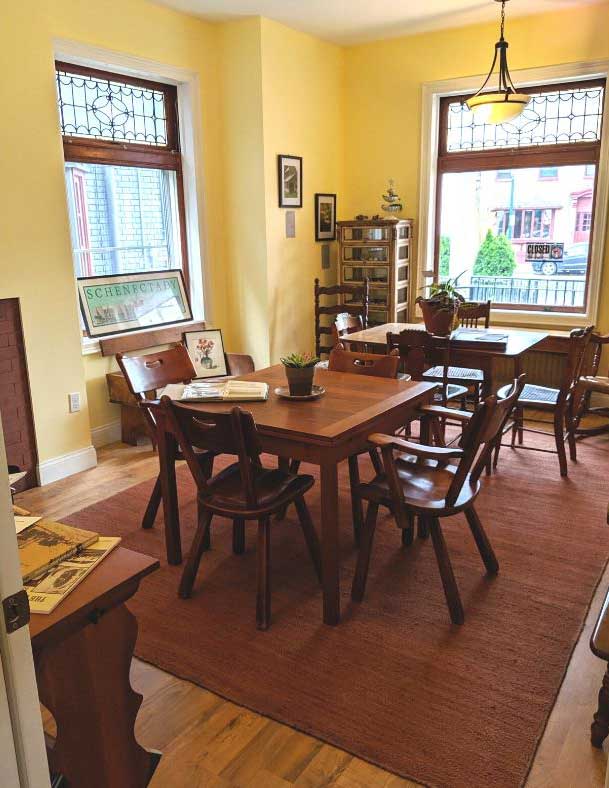 Schenectady Trading Company has successfully landed four accounts for supplying sourvenirs, including Rivers Casino & Resort and the Union College Bookstore. The new store has also attracted a great deal of media attention, with stories appearing in several local publications.
Bardwell, who has lived in Schenectady since she was 5, hopes to pass on her love for the Electric City to her customers. The Community Loan Fund is helping her do just that. "Securing a small business loan is challenging, and I am fortunate that the Community Loan Fund could see the benefit and took a risk on me," says Bardwell. The new store celebrated its official ribbon-cutting on November 14.