How do you care for antique quilts? Restore christening gowns and other heirloom garments? Hang tapestries? You need a trained  Textile Conservator like Sarah Stevens. Stevens has a Masters degree in historic costume textiles from the University of Rhode Island. She worked with the Metropolitan Museum of Art, the Cooper-Hewitt National Design Museum, and most recently, with the New York State Office of Parks, Recreation, and Historic Preservation.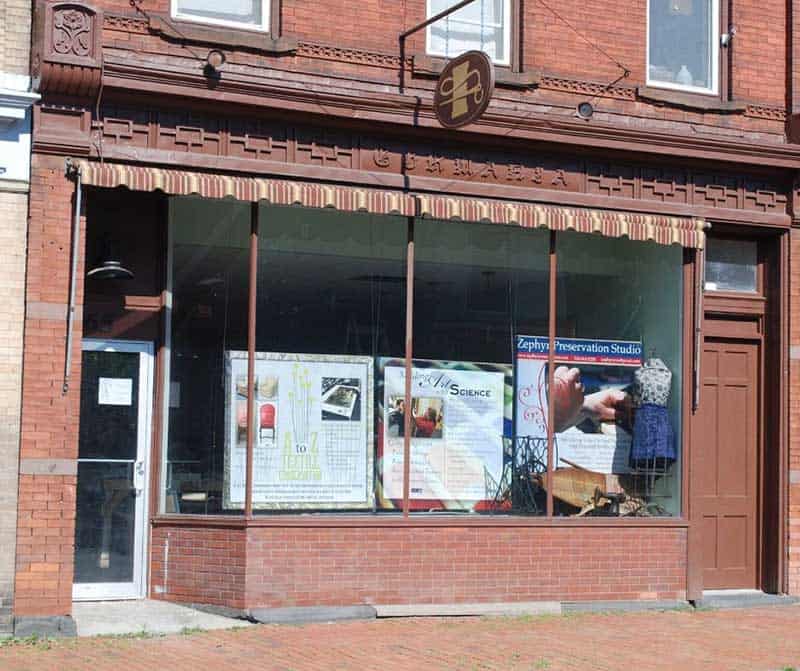 In 2010, she decided to open her own studio, Zephyr Preservation Studio. At Zephyr, Sarah helps the public care for their own precious textiles. She also works with local museums and historical associations, assisting with their collections. In four short years, she began to take on federal contracts for documentation, cleaning, stabilizing, and exhibit preparation. She quickly outgrew her 140 square-foot space, and in 2016, she received a loan from the Community Loan Fund of the Capital Region to purchase a 1,400 square-foot building in Cohoes to house the growing business.
"The Community Loan Fund provided a loan when traditional banks wouldn't. I was able to buy a mixed-use building for live/work space and it has worked out wonderfully well!" says Stevens.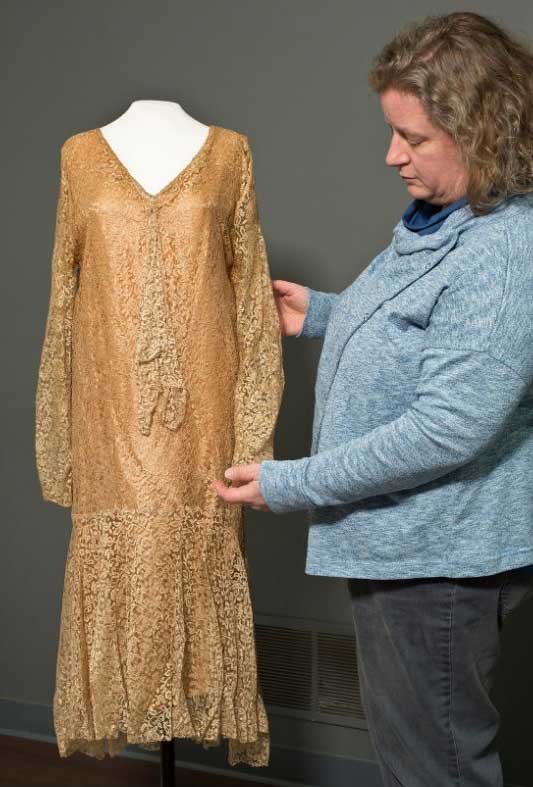 The new location provided storefront space for client consultations and operations. Plus, the high ceilings make it possible for Stevens to do tapestry work on-site.
The studio is located at 65 Remsen Street, just down the street from the Cohoes Music Hall, and has quickly become part of the fabric of historic downtown Cohoes. Additionally, Stevens was also able to take advantage of federal and state tax credits for historic buildings.