Albany, NY – Community Loan Fund of the Capital Region is proud to announce the hiring of two new staff members and the promotion of a third.
"We are so pleased to welcome these new team members aboard. They bring a wealth of experience and passion to the Community Loan Fund, and we are confident that they will help our organization grow its impact," says Linda MacFarlane, Executive Director for the Community Loan Fund of the Capital Region.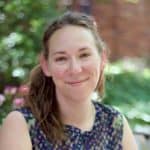 Molly Belmont joined the organization April 30 to serve as the new Director of Community Relations and Development. Prior to this, Belmont was the Director of Marketing and Communications for Discover Albany, where she helped attract new visitors and investment in Albany County. Belmont also worked at the Central Avenue Business Improvement District for many years, helping recruit and support new businesses.
Brea Barthel will join the staff of the Community Loan Fund May 22 as the new Training and Technical Assistance Associate. Barthel was previously employed at Rensselaer Polytechnic Institute, where she helped create and develop training programs for international students. She is also a long-time volunteer at the Underground Railroad Project of the Capital Region.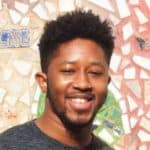 Johan Matthews was promoted to Grants Administrator on April 1. He formerly served as the Training and Technical Assistance Associate. Matthews joined the Community Loan Fund in 2016 after serving for several years in AmeriCorps's VISTA program. In 2018, he helped launch the Loan Fund's new "Emerging Investors" program.