LaQuetta Ellis and Odaysia Burton- Garland opened their phlebotomy training center at the Community Loan Fund Small Business Incubator in February 2020, just in time for the COVID pandemic, a national health emergency that would challenge the healthcare industry and rock the new school. "I definitely thought about not doing it. I thought, 'Maybe this is God telling me not to do it.' But I didn't want to give up. People are looking for these skills," says Ellis.
So they pushed through.
This month, they graduated 9 more trained phlebotomists and added an evening training program to the course schedule. "Business is going very well now," says Ellis.
They started Hearts and Mind Training Center to put more skilled technicians in the field. Ellis is a certified phlebotomist herself, and she wanted to open that career to others. "The Phlebotomy Technician program at Hearts and Mind Training Center is designed with our student's end goal in mind: a successful career. We assist in this process by helping our students in the education and training of essential skills that would be required of them in their new career," says Ellis.
The phlebotomy technician program at Hearts and Mind Training Center consists of 40 hours of training and requires hands-on demonstrations of the skills they've learned. Students must perform 30 venipunctures and 10 unaided capillary collection procedures to graduate.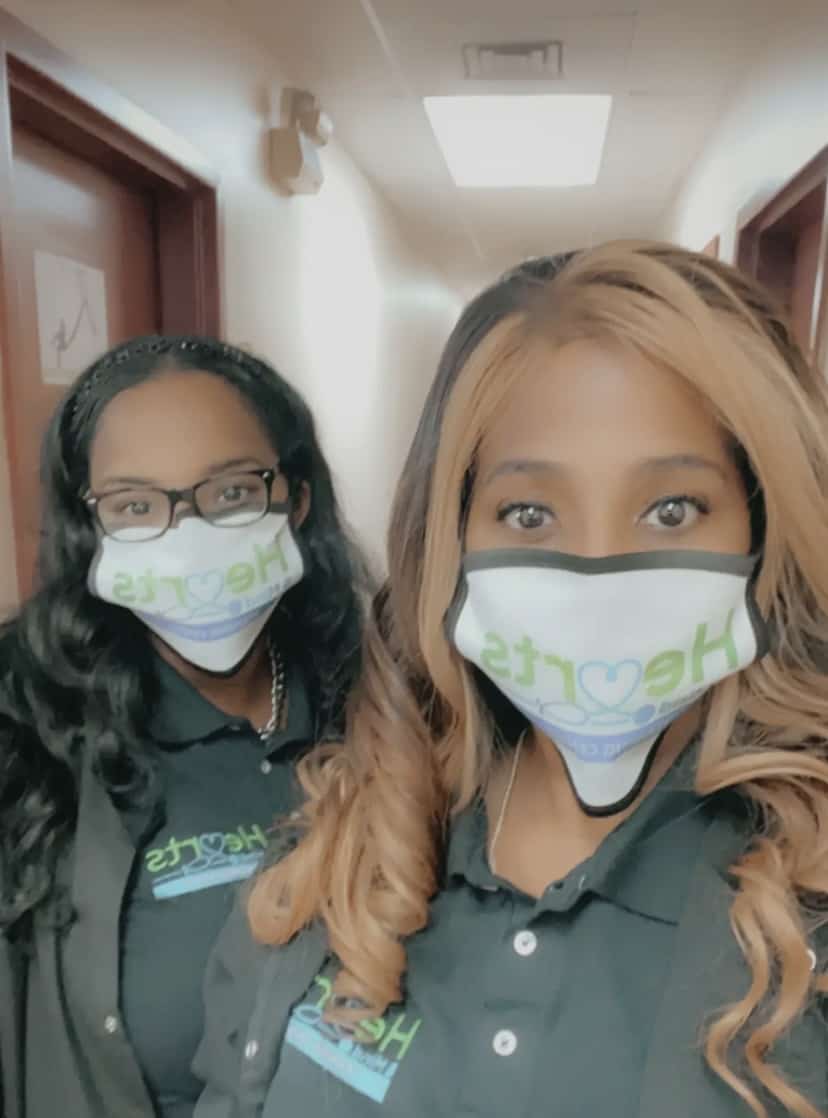 Hearts and Mind Training Center is an American Heart Association Authorized Training Provider, and graduates are eligible to sit for their National Certification Exam to become a Certified Phlebotomy Technician. The program also covers the history of phlebotomy, infection control, anatomy and physiology, and regulatory matters. The school also teaches Basic Life Support for healthcare providers and CPR.
Hearts and Mind graduates are being hired quickly, Ellis says. St. Peter's Hospital is hiring their graduates and that success is prompting them to investigate other areas, including EKG skills.
Ellis and Burton-Garland run the new school from the Community Loan Fund small business incubator, using both the offices and conference room to train their students. Ellis says being at the incubator has been amazing for them; it's convenient, on a bus line, great parking, and the conference room has been an easy place for their students to meet. At the end of the 4 weeks, Ellis says they hold a graduation ceremony in the conference room with their students and their students' families. "It has definitely been a great source for us," Ellis says.
Share This Story, Choose Your Platform!