The Albany County Legislature, in partnership with the Albany County Executive Dan McCoy and the Community Loan Fund of the Capital Region fast-tracked grants to 132 businesses impacted by COVID. The grants were awarded to small businesses all over the county, from every industry, from dining to retail. Here, business owners in Bethlehem share how COVID has hurt their businesses and how the grants will help them recover. (Unmasked photos were taken prior to COVID-19.)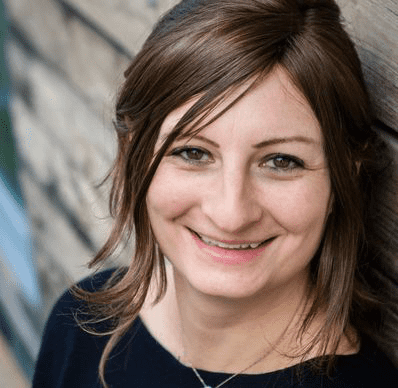 Karly Merrill
Free Movement Pilates
Grant amount: $3,000 "This grant will assist me with paying rent, allowing me to keep my physical space open and available for other like-minded practitioners in our community who wish to share their passion for health, wellness, and movement," says Merrill. Free Movement Pilates, LLC had to shut down from March 16th through September, when we were allowed to re-open for small group classes. They had a 50% decrease in income from this shutdown. "As Pilates instructors, many of the independent contractors, along with myself, offered free virtual classes during the shutdown to keep our community connected, healthy, and moving, but unfortunately due to the continued threat of Covid, many instructors have not been able to return to in studio instruction, and many clients have become comfortable with virtual options," she says. "As a physical therapist, I was able to return to my private PT practice, prior to re-opening the studio for our wellness classes, and because of that I was able to keep the doors open; but I do not think I could have maintained this space without continued grants such as this, so thank you."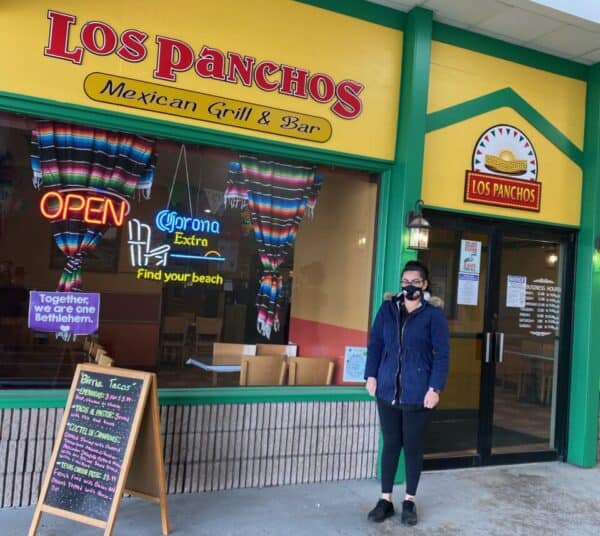 Maria Vasquez
Los Panchos Mexican Restaurant
Grant amount: $5,000 Maria Vazquez came to the US from Mexico when she was just 16 years old. "I've always dreamed of being a Mexican woman restaurant owner right here in the Capital Region. On December 1, 2019, my dream came true," says Vasquez. She took over Los Panchos Mexican Grill and Bar located in Delmar, NY. Since day one, her goal has been to bring authentic homemade Mexican food to the community, while making everyone feel welcome. Things had been going well for the restaurant until COVID-19 hit in March 2020. Restaurants like hers had to close, and when they reopened, things were different. "Sales went down, prices on merchandise went up, and we are currently only allowed to open at 50% capacity. This means that we can only have 5 tables at our location," she says. She is grateful for the grant from Albany County. "The grant will help us face some challenges created by this health crisis, helping to cover some expenses and making it easier to stay afloat," she says. "Thank you for all you do to help small businesses."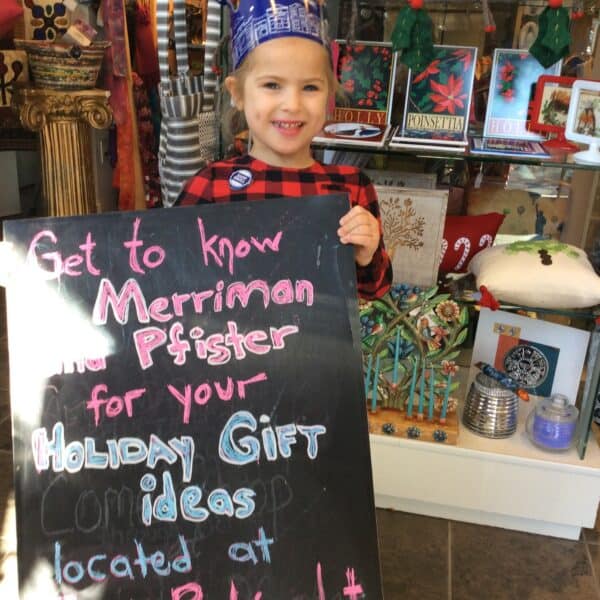 Catherine Agneta
Merriman & Pfister
Grant amount: $2,200 This small neighborhood shop, though quiet, serves as a valuable connection between community members and artists, providing a unique niche and acting as a modest economic engine in town and beyond. "The focus is on artisans…and when community members purchase, they almost solely support local businesses and other small businesses," says Agneta. The business was closed for three months during the pandemic and during that time, did only minimal online sales. The award from Albany County will be used toward two months rent and will help tide the store over until things return to normal.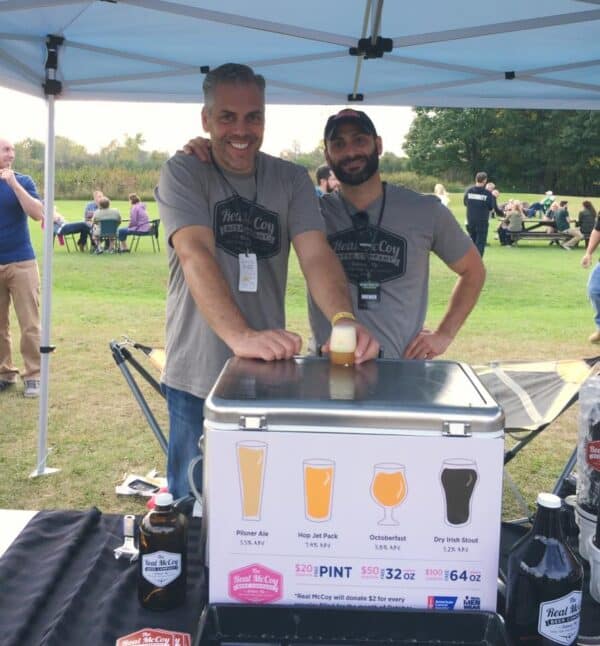 Alex Scher
Real McCoy Beer Co.
Grant amount: $3,000 The Real McCoy Beer Co. started in 2015, and is a small batch NYS Farm Brewery. "We use local ingredients from NY to make traditional, drinkable, and unique beers that people like to drink," says Scher. "COVID has been a tough dynamic to navigate, and has had a big impact in our revenues and ability to maintain and grow." He says the grant is helping us in a true time of need, and they are truly appreciative! "The grant came at a critical time. Winter is already a slow part of the season for us, and most small craft distillers and breweries alike. We usually utilize this part of the season to make capital improvements, typically without the need to triage where to spend what money. This year, that wasn't an option like it has been in years past. With the grant funds, we were given a little runway to do so, all while keeping all of our staff on board – something we were not certain we could do without receiving the funds."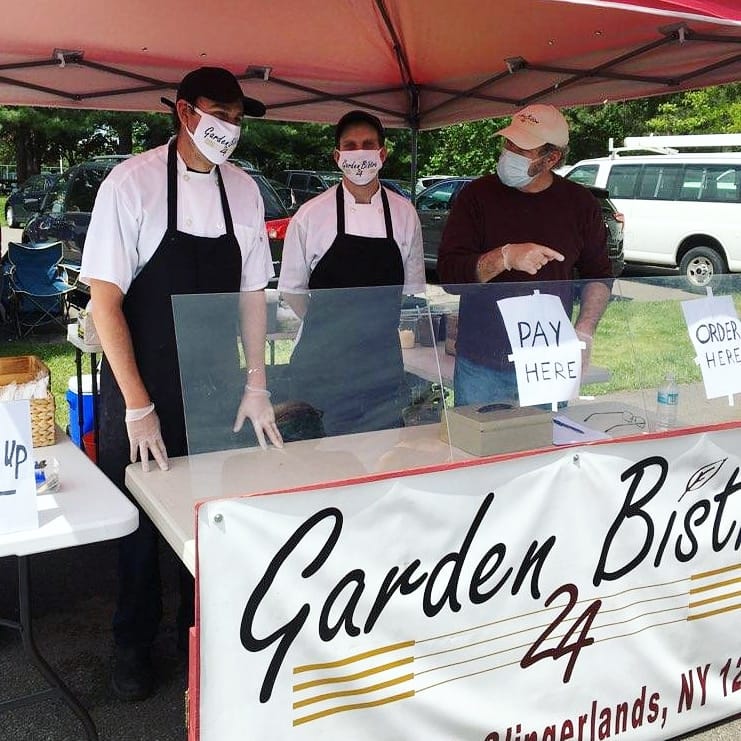 John Grizzaffi
Garden Bistro 24
Grant amount: $3,000. Garden Bistro 24 is a family-owned and operated restaurant which specializes in providing patrons with food that is fresh and locally sourced. "We believe in the sustainability of our environment and that philosophy carries into all our daily operations," says Grizzaffi. "The initial shutdown of restaurant operations back in early March 2020 due to COVID-19 resulted in the loss of all our perishable inventory, a loss of all our income and the heartbreaking task of laying off our whole team." The restaurant reopened during the summer and limited dining to the patio, but incurred heavy costs for PPE, as prices skyrocketed to almost eight times the usual cost. "In addition to those items, we needed to invest heavily in other sanitation chemicals, soap dispensers, face masks, air filters, and to-go supplies," he says. Colder weather came and the restaurant shut down again. "The second shutdown resulted once again in the loss of all income, all perishable inventory, and the dreadful burden of laying off the whole GB24 team again." This grant helps us to not only restock the restaurant but also re-hire our staff with full PPE," says Grizzaffi. "We are excited to reopen our doors, welcome our guests back and help the community grow as we fight back COVID-19."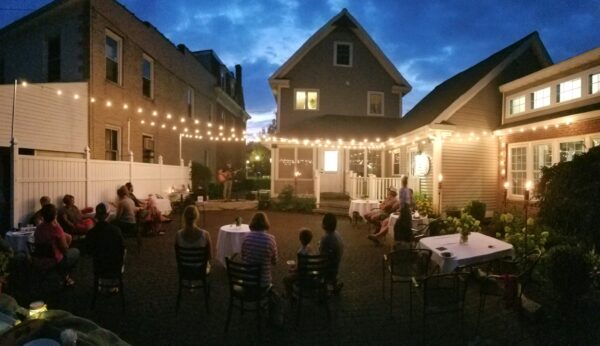 Brendan McCann
Perfect Blend Cafe
Grant amount: $3,000 Brendan McCann and Daniel Casey say the idea for Perfect Blend started with a 2006 road trip they took from Saratoga Springs to Seattle WA. "In 12 fascinating days, our trip totaled nearly 4,000 miles and included some of the greatest cities, sights and experiences that America has to offer. Of these experiences, some of the most memorable were the conversations we shared and the stops we made," McCann says. The two decided to open their own cafe, with the hopes of creating a place that would create similar moments – good food, good conversation, good coffee. COVID has been hard on the restaurant. Inside seating is closed for the forseeable future, and so the business is running on takeout and bakery orders. "This grant is very important to us, our business and our employees. Quite simply, it allows us to continue to keep our staff safe and guarded against the pitfalls of all things COVID," says McCann. "Having an extra $3,000 to spend on our business couldn't have come at a better time. Winter time is hard on our industry; coupled with COVID, it's even harder."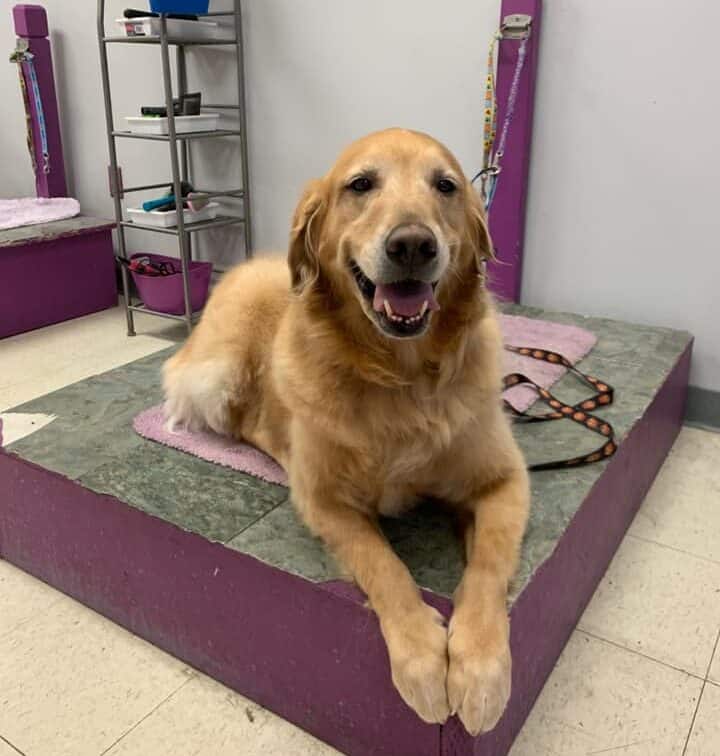 Ginny Siciliano
Shampoodle
Grant amount: $4,600. Shampoodle is a doggie spa offering grooming, staff washing, nail clipping and grinding, and day care. The spa also offers customers 'do it yourself washing" stations. Business has been down markedly since the pandemic began as people work from home and shift their needs. "I am so happy to receive this grant! It came through at a perfect time as our business had dropped dramatically!" says Siciliano. Even though they have taken numerous safety precautions, people are still wary of washing stations. "Our grooming has not dropped as much as the rest of the business but our other services have dropped," says Siciliano. "DIY's have been a lot less not only because of this but people are still afraid to come in even though we are staying to safe distancing and each tub is in an individual stall." Demand for doggie daycare has also dwindled, and as a result they are closing their Clifton Park location. "The funds that were put out for the PPE equipment cost a lot of money – masks, gloves, plexiglass, and new credit card machine that could go out of the building," she says. The grant will help Siciliano recover from these expenses and offset revenue losses.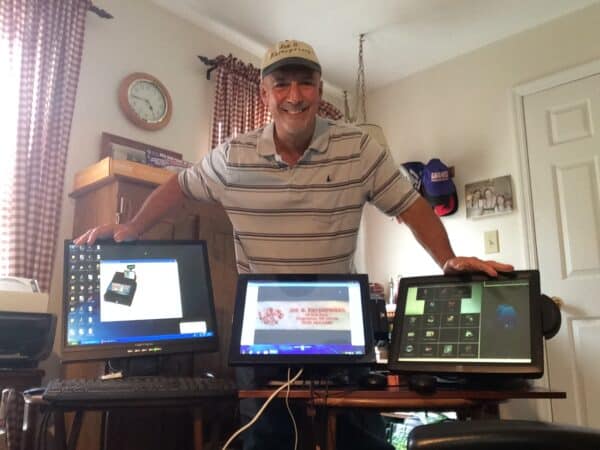 Joseph Bolognino
Joe B Enterprises
Grant amount: $5,000 This point-of-sale systems business, Joe B. Enterprises, has been providing services to customers since April 22, 1997. Bolognino is the owner and sole proprietor as well as the technician for all services. "I purchase POS equipment for small businesses (cash registers and windows-based touch screen systems with networking capacity) and provide the service, training, support and repair of those systems," says Bolognino. "I also offer credit card processing support for small businesses as these businesses transition to credit based payments." Bolognino's business depends on the success of other businesses. "During this past year of lock-downs and reduced occupancy, the demand for my services was reduced," he says. However, he emphasized that the pandemic has also changed needs and he anticipates additional demand for remote and on-line customer sales in the coming years and the grant will help him pivot to serve that growing need. "I intend to use this grant to support my capacity to offer an iPad or tablet based POS system," Bolognino says. "This grant will assist with helping me to maintain my business while offering quality services."
The Albany County COVID-19 Grant program also assisted businesses in downtown Albany, Central Avenue and Colonie, Latham, and Guilderland and Altamont. We will continue to post additional stories from businesses in Watervliet, Cohoes, and more!