The Albany County Legislature, in partnership with the Albany County Executive Dan McCoy and the Community Loan Fund of the Capital Region fast-tracked grants to 132 businesses impacted by COVID. The grants were awarded to small businesses all over the county, from every industry, from dining to retail. Here, business owners in Guilderland and Altamon share how COVID has hurt their businesses and how the grants will help them recover. (Unmasked photos were taken prior to COVID-19.)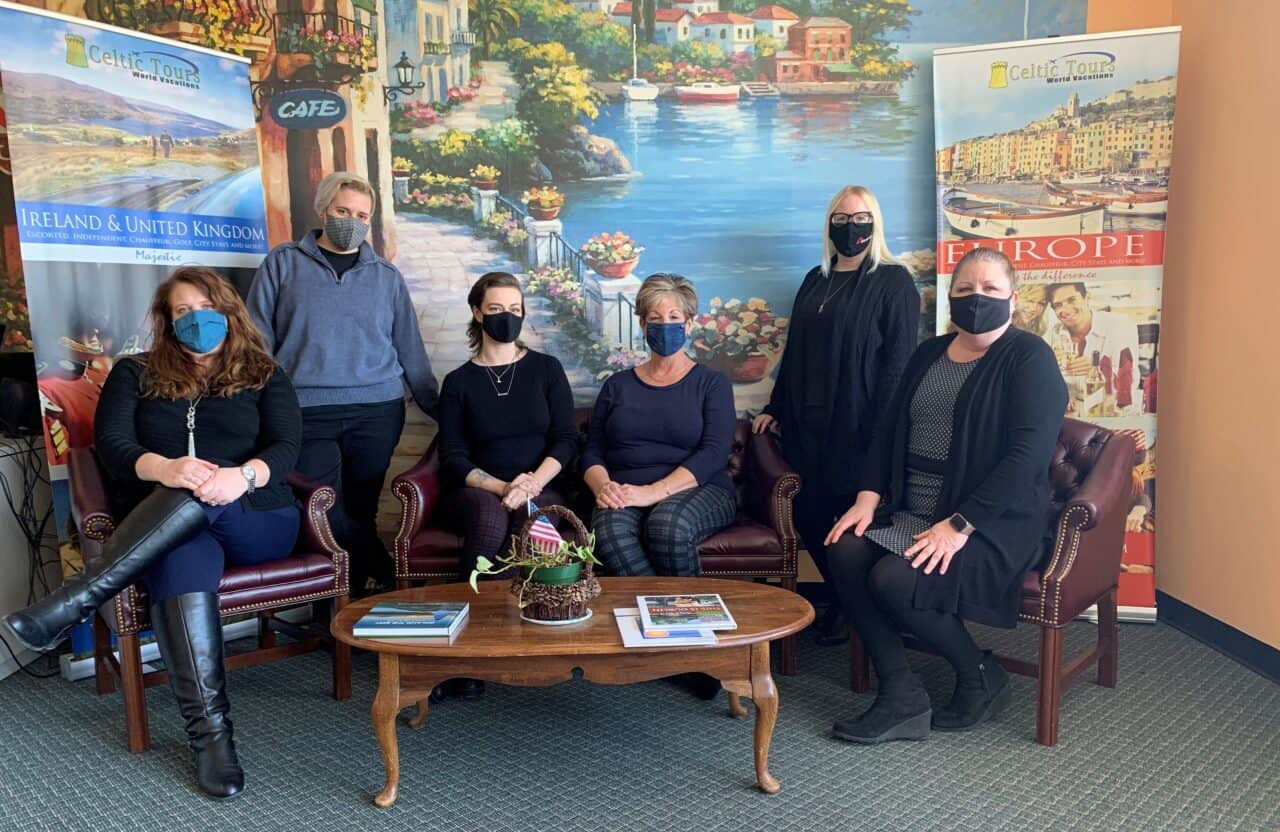 Grant amount: $3,000. Celtic Tours was started in 1972, operating tours in Ireland and Europe, and selling products to travel agents across the country. The travel industry is easily and often deeply affected by world events, but COVID has posed unique challenges. "In my 26 years, I have seen the effects of Hoof and Mouth, Mad Cow, financial recessions, war(s), 911, and even the 2010 eruptions of Eyjafjallajökull, Iceland which halted air travel and so on. However, our company stayed strong during these difficult times due to our owner's strong business practices," says Writer. When 2020 began, the company was preparing to add three new employees to the 26-member staff, but when travel to Europe was impacted, the company found itself furloughing 15 staff members instead. "This was one of the most difficult days in my entire career with Celtic Tours. As it was, the entire 2020 season cancelled. We were lucky to receive a PPP Loan through Pursuit Financial. With that, I was able to rehire four employees back. And we were lucky that about 50% of the business we had for 2020, chose to move to 2021. Sadly though, COVID-19 did not go away and when the PPP money was used and no signs of COVID-19 leaving, in October, we had no choice but to once again lay off staff," says Writer. This grant will allow the company to put money toward bills and not take away from paying salaries. "It gives us some relief so we can keep our current staff levels while we wait for travel to return!" says Writer.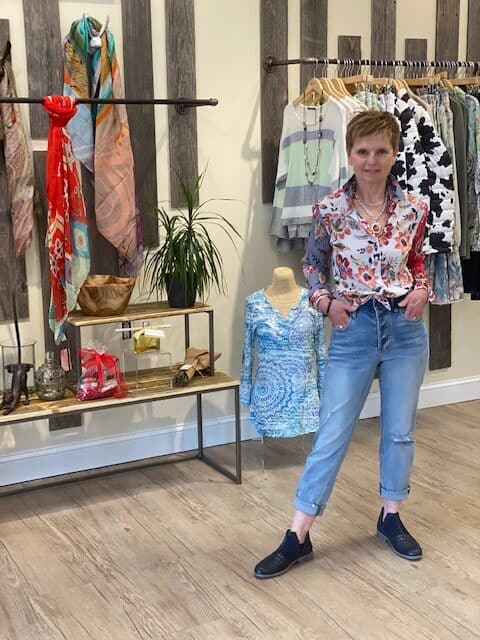 Sandra Dollard
Evoke Style
Grant amount: $4,000 Evoke Style is a women's boutique located in Stuyvesant Plaza that specializes in "easy chic." Owner Sandra Dollard has been bringing upscale style to Capital Region residents since 2010. She has always worked in retail, and decided to bring her own store to the hometown because she saw a gap in the industry. Dollard says the Community Loan Fund's 8-Week Business Planning Course was helpful to her growth as an entrepreneur. "It was probably the best thing I did before I opened my business," she says. The store has been successful, serving an audience that craves "classic with a twist." Dollard has also found it important to give back to the community, and participates in multiple fundraisers throughout the year. COVID closed her doors in March, and that caused a ripple throughout the organization. The grant will help her keep her doors open. "Receiving this grant means I can make the changes needed to stay in business. This keeps my staff of 6 employed and able to contribute to the community in which I was born and raised," says Dollard.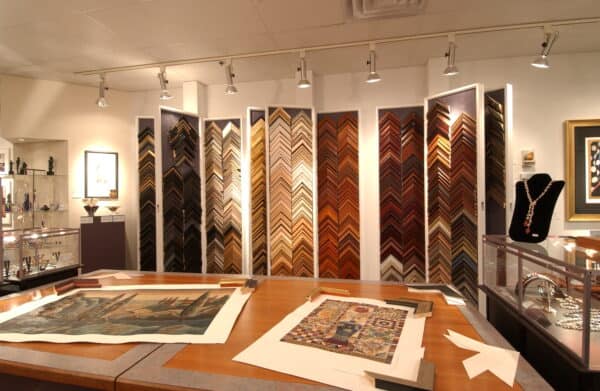 Jan Reiss-Weitzman and Gary Weitzman
Artforms
Grant amount: $5,000 Artforms is a full service gallery offering custom framing, art, fine crafts, unique gifts and jewelry as well as residential and corporate art consultation and installation. "We have been part of and supportive of the arts in the Capital District for over 40 years," says Reiss-Weitzman. "Our region is a diverse convergence of demographics and we are most fortunate to be part of it." During the mandated shutdown last March the gallery and frame business made some difficult yet necessary changes to our business model in order to survive. "Receiving a grant from the Community Loan Fund during these unprecedented times has enabled us to continue doing what we love and we're most appreciative of the grant. We're forever grateful, especially now, to our loyal clients who have continued to support us."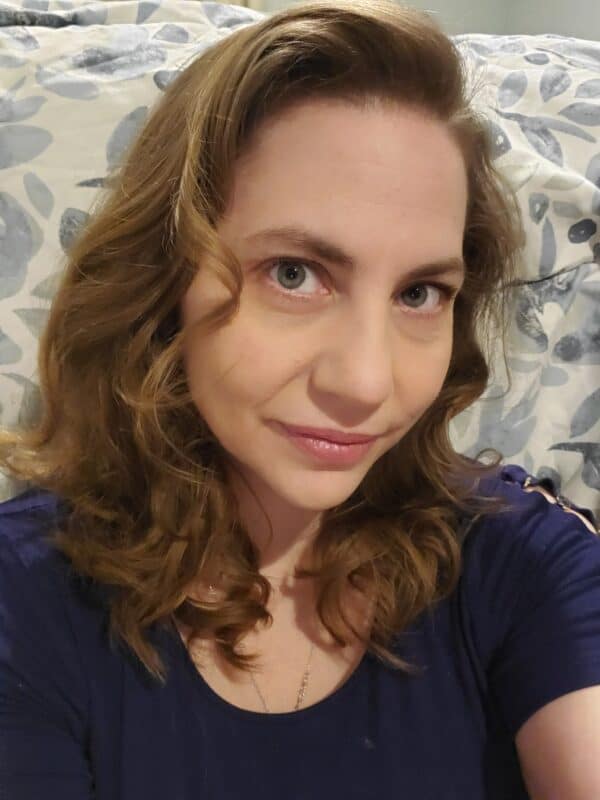 Melissa Francisco
Transfurmations
Grant amount: $2,500 Transfurmations Boutique and Pet Spa opened in 2008 as a mobile service, but grew into her current storefront in 2015. "When the pandemic first hit we were deemed non-essential and closed March 22, hoping it would be a simple 2-week closure. As we all came to find out, the closures lasted much longer than 2 weeks. We hung on and reopened May . I have never been so happy to see shaggy dogs in my life!" says Francisco. It took about 8 weeks to catch up and get back on schedule, and Francisco and her partner decided to set up a donation table to provide pet food and other supplies to people who were struggling to make ends meet. "I'm a single mom of two teens and I have 4 dogs, I know what it costs to feed them all," she says. On January 5, Francisco tested positive for COVID. Her children also ended up catching it. She was home sick, her business closed until everyone could get tested. During her time at home, she was worried about her kids, her staff, and the business she had worked so hard to build. "The worst part of being home was the unknown, wondering if I could survive another closure, even a short one," she says. "I cannot tell you the relief this grant brought me. I know that I can restock retail, pay my employees. My rent is covered, and essentials are taken care of while I have some time to catch up. It has lifted so much worry off my shoulders, I could never say thank you enough for this huge help."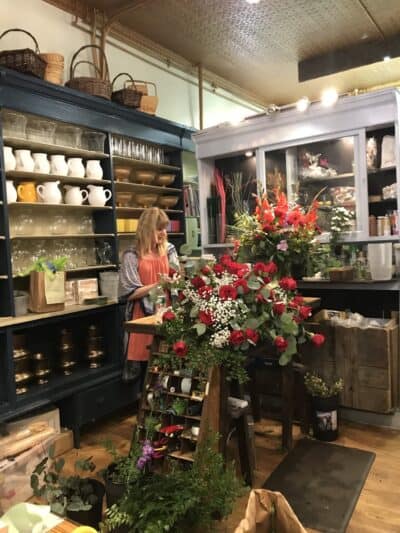 Grant amount: $4,000 Bella Fleur was established in 2003, but in 2016, the  business moved into a former pharmacy in the center of the village. They share the building with a wine store, and the cross-marketing was been energetic and successful. Over the years, they have built up a nice inventory of local artisan-made items as well as cards and small gifts and the business was really becoming a destination for local residents as well as hilltowners. But then COVID struck. "Bella Fleur lost most of its wedding business the past year due to Covid 19 and that is a third of our business," says Greene. "It has been challenging trying to reinvent, be safe and make a profit in our tiny shop, but thanks to the grant, we are on our way to having a upgraded website that will allow online purchases this year. We hope this will make a significant difference in our sales and get us over the hump! The Community Loan Fund has been instrumental in helping Bella Fleur meet its basic expenses like rent and payroll as well as purchasing floral supplies for our big Valentines holiday business. Many thanks!"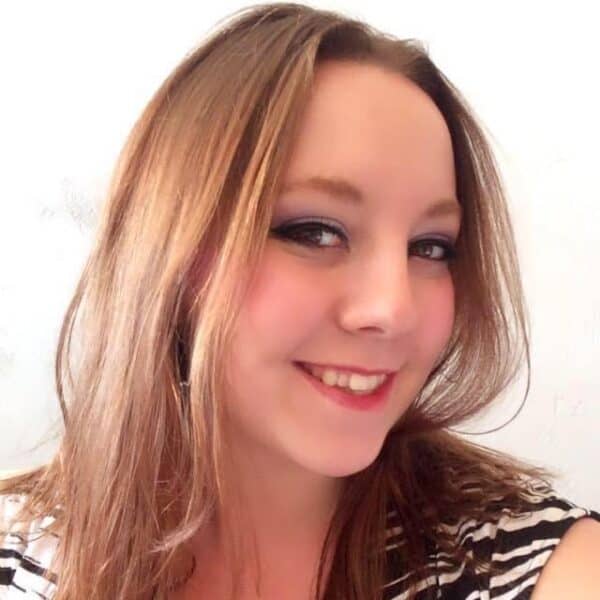 Jackie Keto
Her Underthings
Grant amount: $5,000 Jackie Keto opened her store, Her Underthings in November of 2014 after her sister passed away earlier that year. She had owned a lingerie store when she passed away and Keto said she wished to continue her legacy by opening this store. Over the past 6 years we have received tremendous support from the community and have become known as the 'go-to' place for good quality properly fitted undergarments for customers of all sizes. With a history of breast cancer in her family, Keto also wanted to provide items for breast cancer survivors. After becoming a Certified Mastectomy Fitter, she has worked hard to become the preferred provider in the area with local doctors and insurance companies. Today, they provide these services to women across Upstate New York. They were on track to have a year of growth, but then COVID hit. "Being the sole employee of Her Underthings, I had worked hard over the years to save a bit should something unfortunately happen to me making me unable to come to work for a bit. What I did not plan for what being mandated to shut down by the government for what became approximately 2.5 months," Keto says. The vast majority of sales are based on service and fittings, and when the store closed, online sales yielded little. Her savings just covered rent. "I was determined to remain open, but had lost hope that I would receive any sort of help from the government despite promises," says Keto. "I was so grateful when I was notified about this Albany County Grant. I was even more excited when I got the email that I received one. This was the first help we'd gotten, and it was much needed." Keto says the big lesson for her – and she hopes for everyone else – is how important it is to support local businesses. "I think the public really learned over the last year just how important their local small businesses are, and how much they need their continued support. I hope that trend continues, and that they never forget their local shops," she says.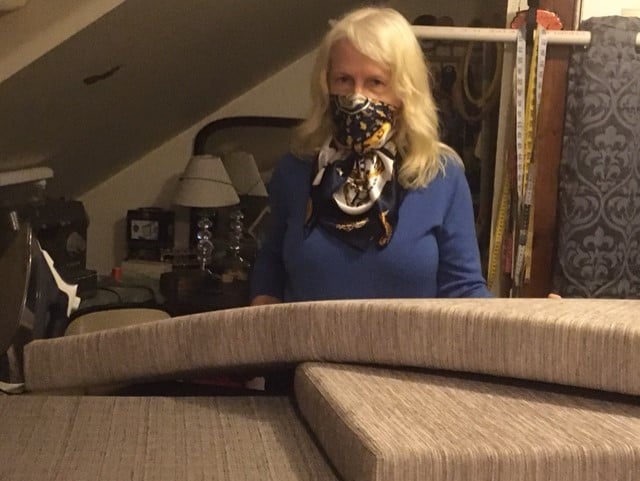 Grant amount: $1,000 Pillowfairy has been providing provides custom-made home decor items including window treatments, upholstery, and of course – pillows since the mid-nineties. Mary Loux works one-on-one with each client to find design solutions that fit their home and lifestyle. Loux says the grant will give her the ability to start a new website to showcase her goods and services online. "I am so grateful for this grant. I am looking forward an increased online presence for The Pillowfairy, including a platform to display and sell unique home decor items. This is only possible because of this grant."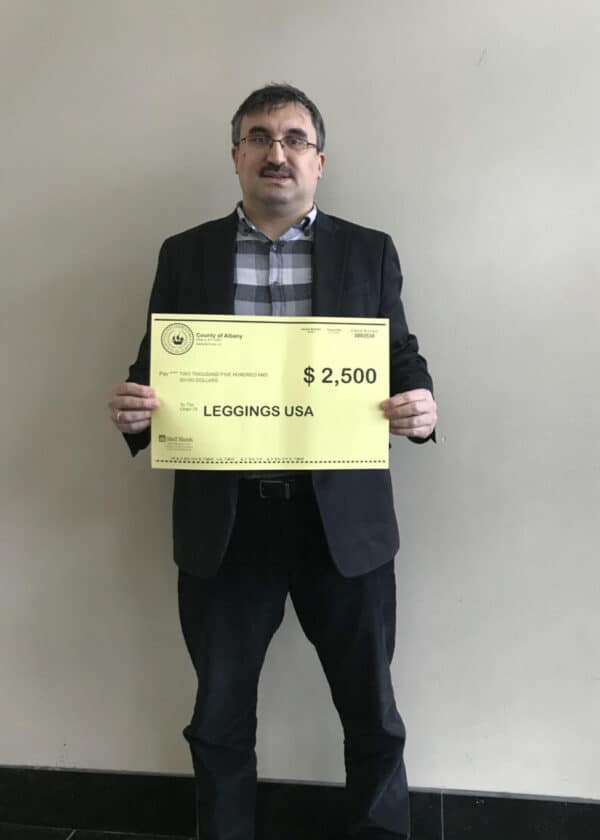 Grant amount: $2,500 Leggings USA is a locally owned family business, with stores in Crossgates and Colonie Center. Due to Covid-19 restrictions and health concerns, business revenue went down almost 50% in 2020 compared to the previous year. "During this difficult time, as we are trying to survive, we really appreciate Albany County for supporting small businesses which creates local jobs," says Ucan. "Half of our employee team is refugees."
The Albany County COVID-19 Grant program also assisted businesses in downtown Albany, Central Avenue and Colonie, Latham, and Bethlehem and Slingerlands. We will continue to post additional stories from businesses in Watervliet, Cohoes, and more!