The Albany County Legislature, in partnership with the Albany County Executive Dan McCoy and the Community Loan Fund of the Capital Region fast-tracked grants to 132 businesses impacted by COVID. The grants were awarded to small businesses all over the county, from every industry, from dining to retail. Here, business owners in Latham share how COVID has hurt their businesses and how the grants will help them recover. (Unmasked photos are taken prior to COVID-19.)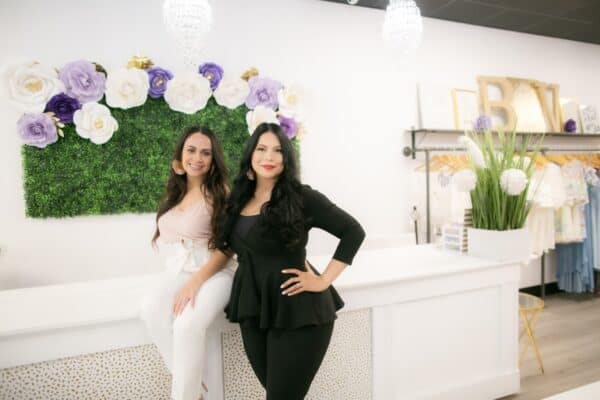 Lorena Nazario and Melissa Convertino
Bella V Boutique and Styling
Grant amount: $4,000. Lorena Nazario started Bella V shortly after surviving a brain tumor. There were two things she promised herself while going through radiation. She promised that she would survive, and start living a life without fear. She named her company after her girls Isabella & Victoria (Bella V). Her passion and extent experience in the fashion industry has brought together a one of kind collection. In 2016 Melissa Convertino reached out to Lorena to help her grow her new business as a Personal stylist. After their first meeting they quickly grew a strong business relationship and in 2017, they opened up their first brick & mortar. They have had the privilege of helping women find their confidence through fashion. "It's not about selling clothes, it is about building strong relationships with each person that walks through our doors," says Nazario. In mid 2019, they were finally seeing upward movement in business, but COVID brought that growth to a halt. They experienced an 80% decrease in sales. "Everything our business relied on, like vacations & special events were canceled, making it very difficult to turn around merchandise we already invested in," says Nazario. They pivoted their business to carry casual wear and began featuring live social media selling. Business has been improving but because of the severe decrease in 2020 they are left with very little capital to re-invest into Bella V Boutique. The grant couldn't come at a better time.  "The funds will be utilized to buy merchandise to support customers demand and new equipment to improve social media selling," says Nazario.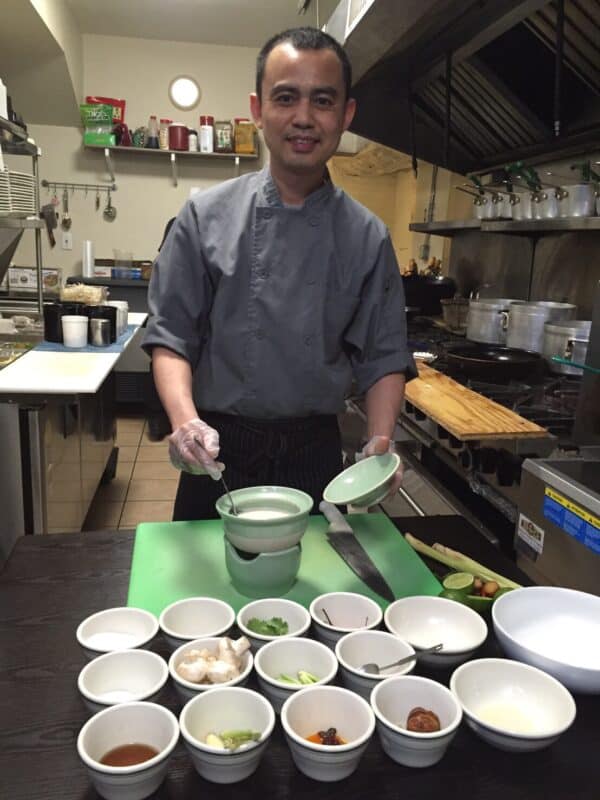 Kanyarat (YaYa) Wongprasert
Celadon Thai
Grant amount $5,000 Celadon Thai Restaurant was established in 2016 by Chef Berm Kanakorn and his wife YaYa. Chef Berm was a chef for a 5-star Bangkok hotel before opening his own restaurant here in Upstate New York. The restaurant soon became known for its delightful food and affable service, and was so popular, the couple opened another location in Schenectady in 2019, and settled in for good. "We have found a home here in Albany with our family and newest members Baby Kaya and Baby Kin," says Wongprasert. COVID has been difficult for the couple. "The restaurant doesn't have dine in customers, only takeout. Business expenses have also gone up; it's expensive to have a third party delivery service," she says. "The grant helps us in many ways; such as the rent, the salary of our staff. This is the precious and unforgettable thing for us."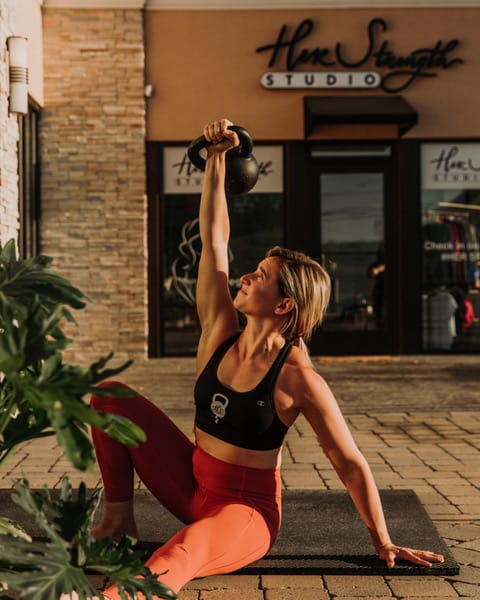 Nora Matthew
Her Strength Studio
Grant amount: $3,000. Nora Matthew founded Her Strength Studio in 2018 to provide a supportive movement and exercise community for women at all stages of life. The small group and private strength training sessions at Her Strength provide a safe and personalized experience for all levels of fitness. Like so many other business owners, Matthew had to pivot when COVID hit. "We pivoted immediately to livestream our signature Lift and Condition classes 5 days a week and when the weather improved, we held small outdoor classes in our private patio space," says Matthew. But shifting their business model involved decreasing class sizes, even as they increased expenses; she invested in a filter and ionizer for the HVAC system, additional air purifiers, and a high-powered humidifier to reduce the survival of airborne pathogens. "These measures were time-consuming and require frequent upkeep, so the financial assistance of the Community Loan Fund by way of the Albany County Grant award has been pivotal in supporting our efforts during these difficult times," says Matthew.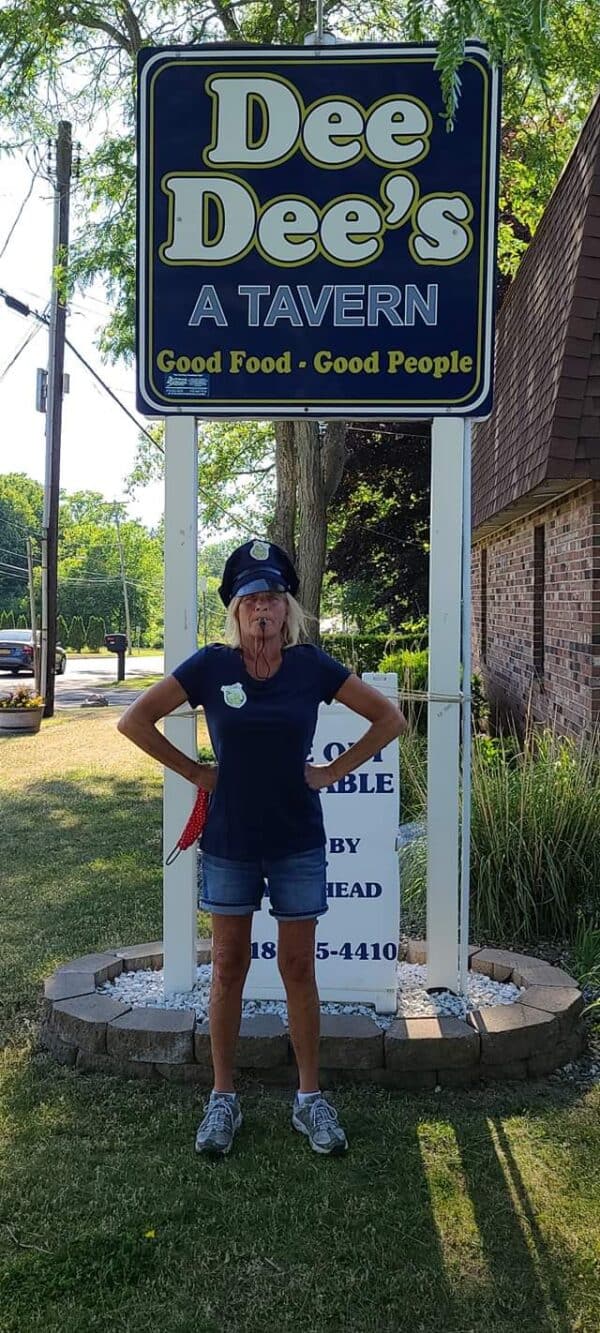 Deidre DeMarco
Dee Dee's Tavern
Grant amount: $5,000 Dee Dee's has been at the same location for the last 30 years, and during that time it has become a local landmark and meeting place. This bar and restaurant features live entertainment on weekends, karaoke on Sunday nights, and Tuesday Trivia nights. "My bar is made up of a large extensive family," says DeMarco. Patrons help one another, helping with doctors' appointments and supporting one another in times of need. "I made a promise to always be here – no matter how much it costs," DeMarco says. "This past year was a real test." In spite of challenges, the restaurant has not closed down one day during the pandemic. DeMarco has been amazed by how supportive the community has been, and points to customers who drove 20 miles for a sandwich, or left $30 for lunch. "Thank you so much for this grant. You know I will pass it on," says DeMarco.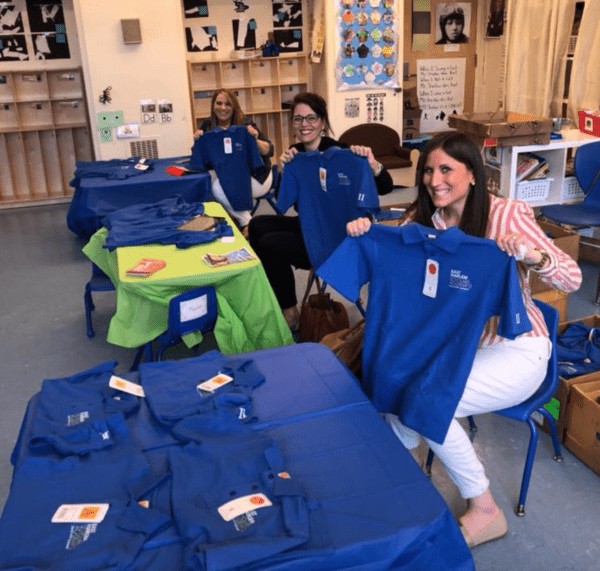 Christi Smith
Student Styles
Grant amount: $5,000 Student Styles was established in 2000 to provide school uniforms for private, parochial and charter schools. Student Styles is a woman owned, MWBE certified, family-run business. "As a school uniform provider for many schools in the Capital District and in NYC, we have experienced a 35% decline in business," says Smith. Schools may be remote, or on hybrid of remote and in-building learning, and most schools are not mandating the traditional uniforms that have previously been required. As a result, Smith temporarily closed the retail portion of the business because of the lack of walk-in customers, but they continue to fulfill orders from their website. "This grant money will be very helpful in bringing our employees back when we reopen our building for regular retail hours," says Smith.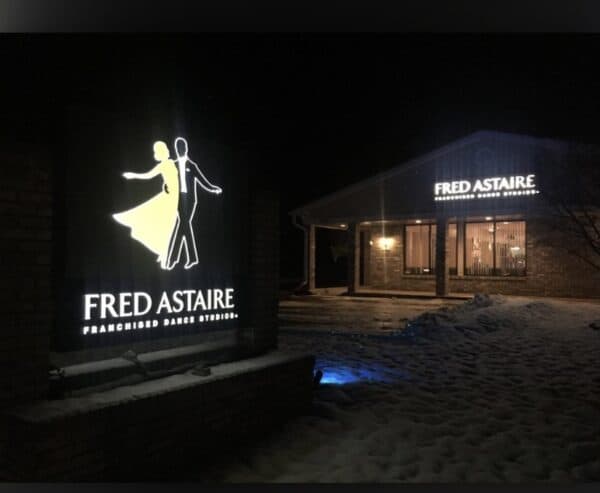 Boris and Sasha Spitchka
Fred Astaire Dance Studio
Grant amount: $4,000. Boris and Sasha Spitchka have been the proud owners of the Fred Astaire Dance Studios – Albany since December 1998. They came to USA in January of 1996 from Ukraine where they were professional dancers and instructors and managed the Dancesport Club, Astra. Dance is a popular hobby in the Capital Region, and many of the couple's students competed in contests and won awards. COVID hit the studio hard, says Sasha Spitchka. "Last year we had numerous events and trips planned, but we had to close because of COVID. We reopened in July with numerous restrictions." The grant is helping retrofit the studio to make it safer. "With your help, we will be able to update our Air Purifier Systems and PPE to make our studio even safer for our students and employees," says Spitchka.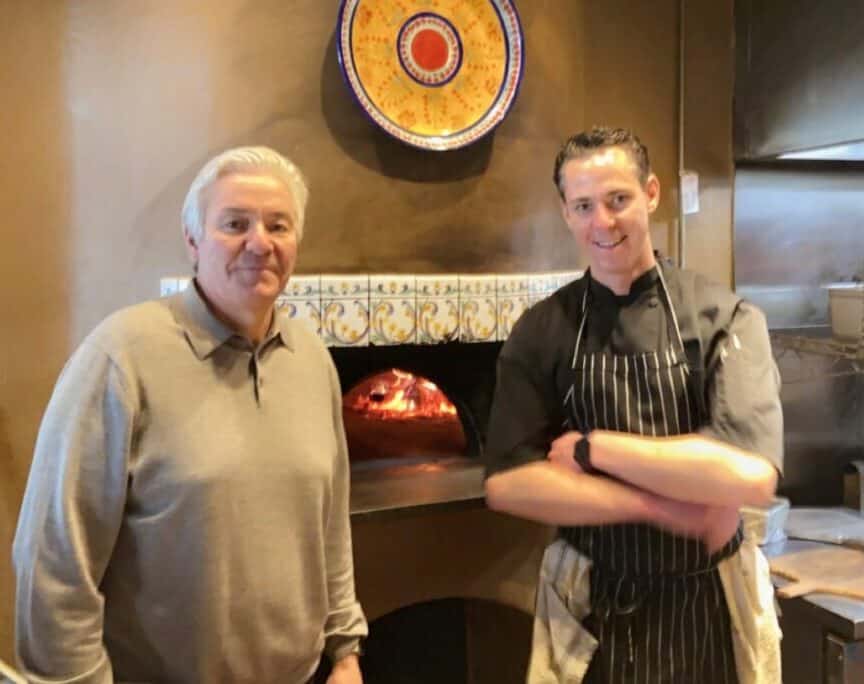 Daniel Darves Bornoz
Milano Restaurant & Wine Bar
Grant amount: $3,000 "This grant gives our local business the security and means to remain open, provide jobs to our employees, and to keep providing great food to our neighbors. Like so many others, we were forced to significantly reduce operations and for a time move solely to curbside take-out. We've been fortunate enough to reopen our doors at a limited capacity, but this has come with significant financial hardships. We greatly appreciate the generous support of local funds that are trying to keep Capital District businesses afloat," says Bornoz. Milano restaurant has been family owned and operated since 1991, with a focus on northern Italian cuisine. "We are grateful for our familial and dedicated staff during this unprecedented time," says Bornoz.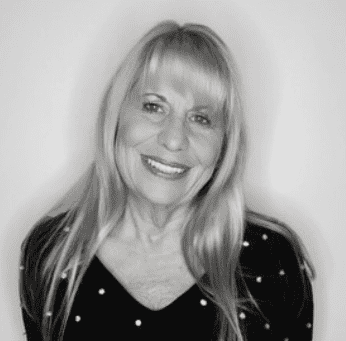 Susanne Dura
Fancy Schmancy
Grant amount $4,000 Fancy Schmancy opened its doors in December 2002 in Guilderland with the goal of supplying the community with beautiful women's clothing and unique gifts and accessories . The success lead to a space expansion in 2009, giving them the opportunity to add bridal and formal wear to the store. Then, in 2013, Fancy Schmancy moved to a new 6,000 square foot facility in Latham where they continued to prosper until the pandemic forced their temporary closing. During the pandemic, Dura pivoted to appointment-based sales to ensure safety, but sales for formalwear continues to be understandably slow. "This grant has been such a blessing to Fancy Schmancy," says Dura. "The funds are being used to pay a portion of a month's rent at a time when sales are very low. Paying our monthly rent has been a significant challenge during the pandemic."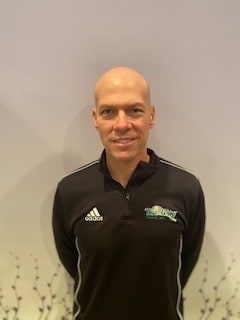 William Ciejka
Tri-City Fitness
Grant amount $3,000 "During this pandemic, it has been a challenge keep our doors open. This has only been made possible with the help of The Community Loan Fund and their caring staff. All of our employees and members are very grateful for their generous support which will ensure our success long into the future," says Ciejka. The business first opened as the Tri-City Tennis Club in 1969. It was one of the first indoor tennis clubs in the country. Tennis was just beginning to become a mainstream popular sport in the United States and two local entrepreneurs teamed up to build a 4 court indoor facility in Latham,NY. The tennis club thrived during the tennis boom of the 1970's and continued its success into the 1990's when the club was sold to the Clemente Family. The Clemente family expanded the clubs amenities by adding four additional tennis courts, a fitness room, upgraded locker rooms and even a small bar and restaurant. Today Tri-City continues to serve the Capital District Tennis Community with one of the only truly safe venues for exercise. "Several recent studies have listed Tennis as the safest sport to play during the pandemic," says Ciejka, and the US Tennis Association noted that raquet sales increased 40% in the 4th quarter of 2020.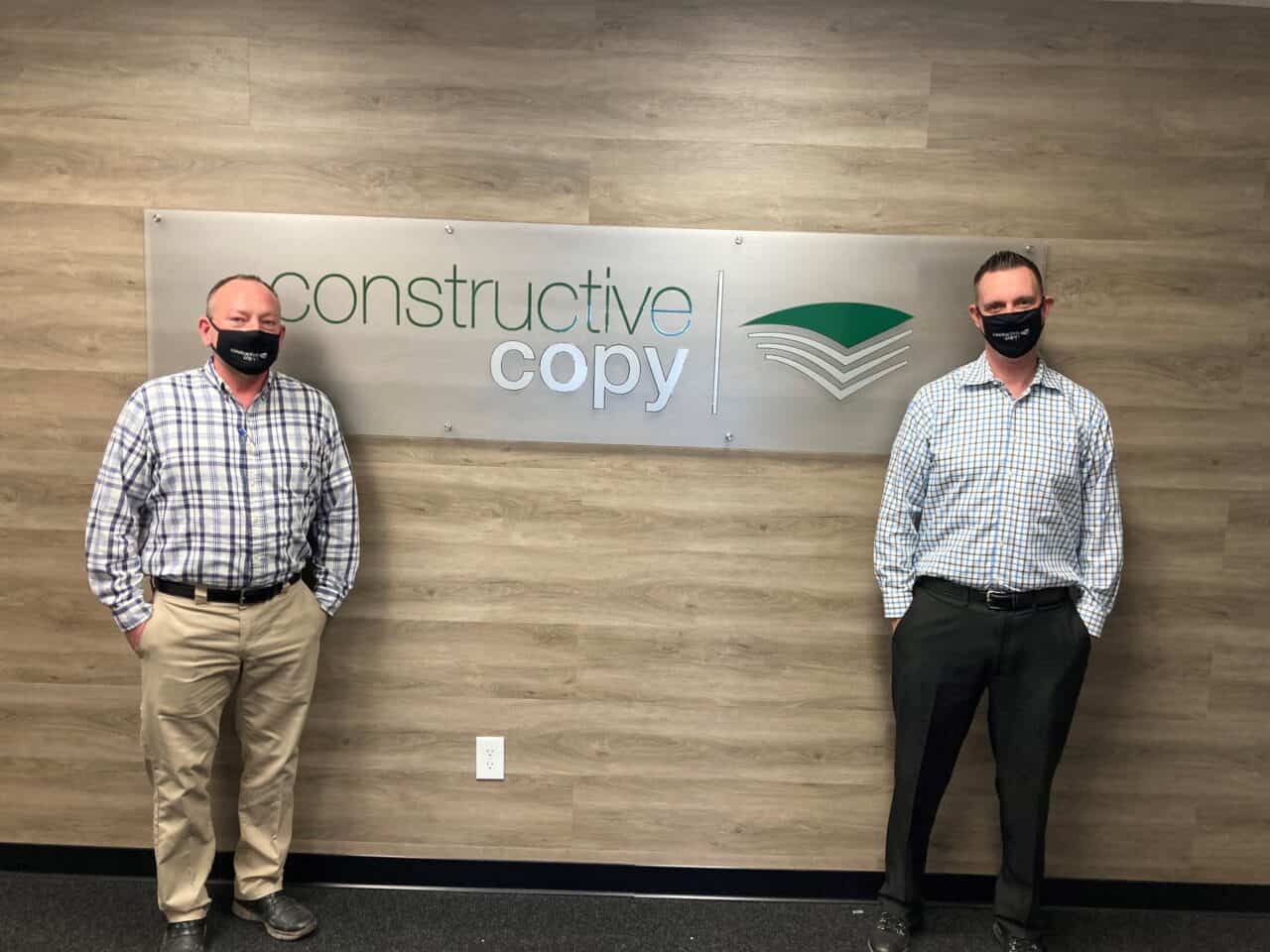 Dennis Joslin
Constructive Copy
Grant amount: $5,000 "We are very grateful and appreciate the help. The past year has been tough with a reduction in sales and cash flow due to many of our clients' offices having to close. Unfortunately we still have employees that are furloughed. This will help us pay for rent which will free up money for other necessary expenses," says Dennis Joslin. Constructive Copy has been in business in the Capital Region since 2003. The company provides photocopying, scanning and digital printing services to the legal, architectural and other small and large businesses in the Capital Region. "We cannot express our gratitude for your generosity," says Joslin.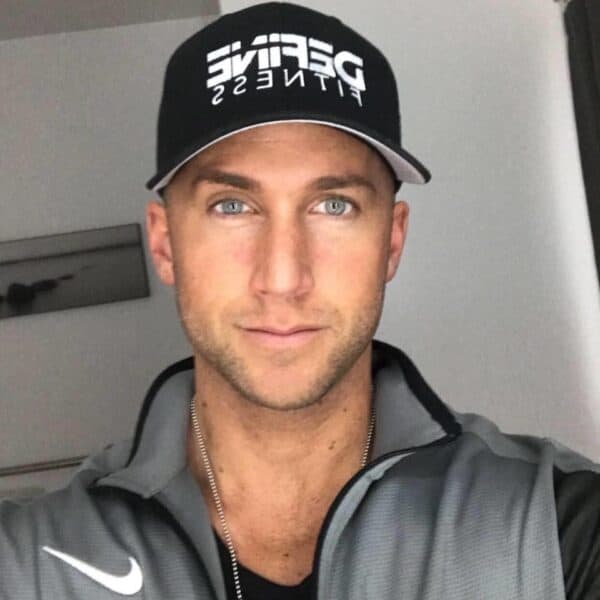 Bryan Diliberto
Define Fitness
Grant amount: $3,000 Define Fitness is a private 1-1 training fitness studio that has been helping the local community meet their fitness goals for 15 years. Last year, gyms across the state shut down from March 13 to August 14. The initial reopening was delayed from June to August, and then in November, capacity was restricted from 33% to 25%. "In a time like this, having your health is everything," says Diliberto. "Like almost everything else, the fitness industry took a big hit this past year." He says that the grant will help him get over this rough patch until things return to normal. "The value of local gyms and fitness studios is usually measured by the physical benefits. However, exercise can come in many different forms. One of the best exercises that we all can teach is reaching down to help lift people back up. I would like to thank the community fund organization for giving us that opportunity. This is certainly the silver lining that we all desperately need during such a perilous time," says Diliberto.
The Albany County COVID-19 Grant program also assisted businesses in downtown Albany, Central Avenue and Colonie, Bethlehem, Slingerlands, Guilderland and Altamont. We will continue to post additional stories from businesses in Watervliet, Cohoes, and more!